Marissa Benedict – Trumpet Interview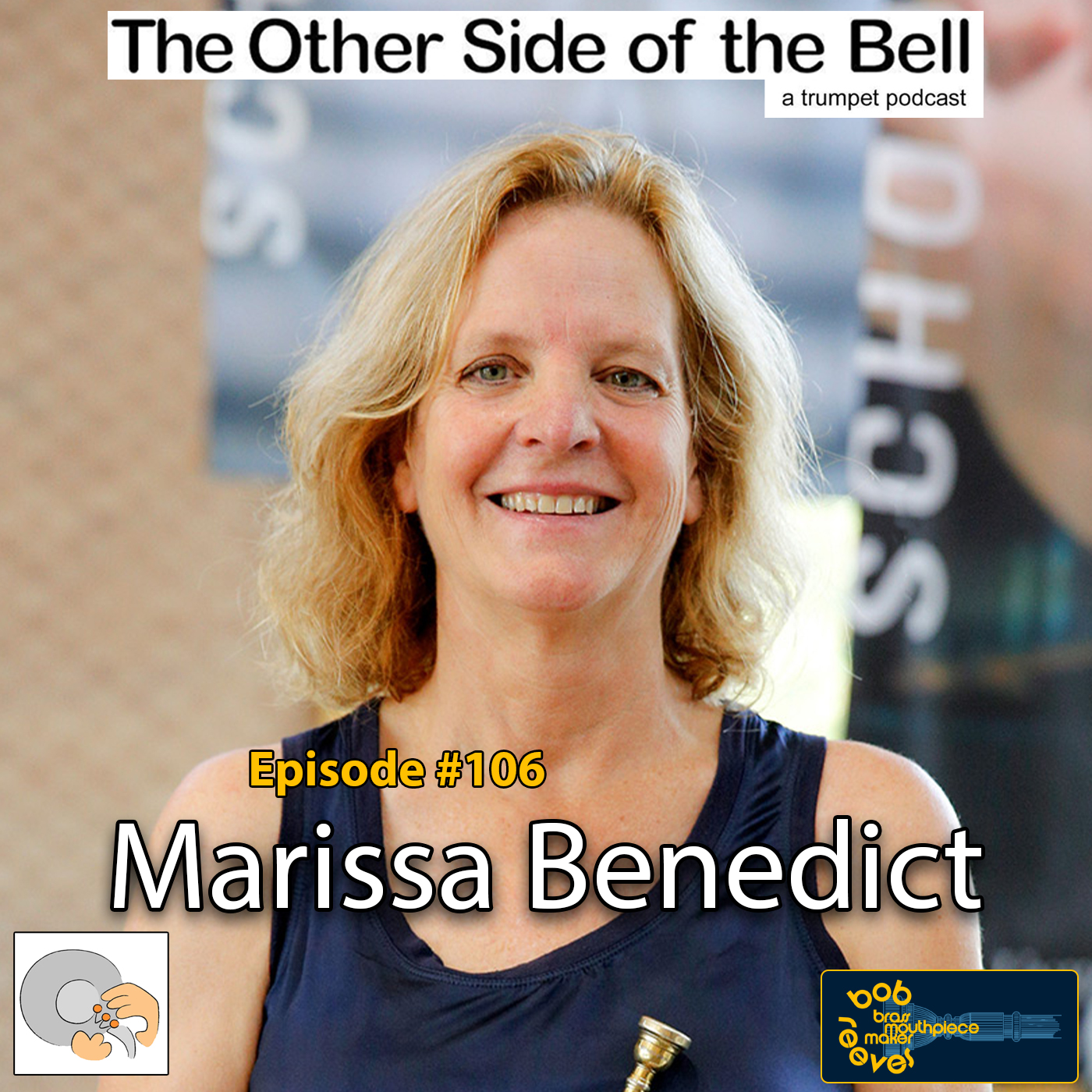 Welcome to the show notes for Episode #105 of The Other Side of the Bell – A Trumpet Podcast. This episode features trumpeter Marissa Benedict.
Listen to or download the episode below:
Podcast: Play in new window | Download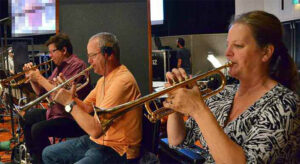 Marissa Benedict was born in San Francisco, California and raised in Marin County where she started playing piano at age 7, violin at age 9 and trumpet at age 10 (studying with Joe Alessi, Sr.). She continued playing all three instruments until graduating from high school and moving to Los Angeles to attend USC, earning a Bachelor of Music degree in Trumpet Performance (June 1984), studying with Boyde Hood.
Marissa is the Assistant Professor of Trumpet at the University of Minnesota, Twin Cities. Before leaving for Minnesota she was a freelance trumpet player in Los Angeles for 34 years. She is currently principal trumpet for The Pasadena Symphony/Pasadena Pops and plays regularly with the Minnesota Orchestra, St. Paul Chamber Orchestra, Los Angeles Philharmonic, Los Angeles Chamber Orchestra and Los Angeles Master Chorale. Marissa recently performed and recorded Mahler's 8th symphony in the Minnesota Orchestra's Mahler Project, played for Charles Lazarus' CD Merrier and Brighter (2022), Jack Stamp's Chamber Music Volume 1 (released July 2023), and the Los Angeles Trumpet Ensemble's Homage (release: August 2023), featuring eight of the top trumpeters in Southern California. She also toured with the L.A. Philharmonic on their "Boston to London" 2018 tour, and on 2019 tours to Asia and Scotland. She played for the 2019 Academy Awards (Oscars®) and recorded Celebrating John Williams with the L.A. Phil under the direction of Gustavo Dudamel.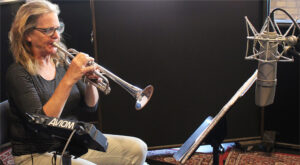 A very active and in-demand studio player, she can be heard on nearly 160 motion picture recordings, including Spider-Man No Way Home, Avatar 2: The Way of the Water, Lightyear, Incredibles II, Spider-Man Far from Home, Coco, Moana, Rogue One, Spider-Man, Homecoming, Indiana Jones IV, Avatar, The Polar Express, Spider-Man 2, Monsters, Inc., and War of the Worlds. Her television studio recording credits include Star Trek : Discovery, Star Trek: Enterprise, Star Trek: Voyager and Deep Space Nine, JAG, Commander in Chief and Galavant.
Marissa's current trumpet studio consists of 16 trumpet students (Undergraduate, Master's degree and Doctoral of Musical Arts), ranging from Bachelor of Arts, Music Ed, Music Performance, double majors of Computer Science/Performance and MuEd/Performance. All of her graduated MuEd and Performance majors are currently teaching music and/or performing in the Minneapolis area. She continues to recruit and give masterclasses and special guest performances throughout the Twin Cities and across the US and remains very active in the community.