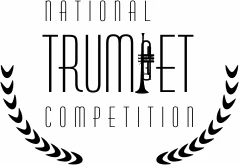 Join us in Boulder, Colorado for a weekend full of music, innovation, and everything trumpet!
Get ready, trumpet enthusiasts! We are thrilled to announce that Bob Reeves Brass will be at the 2023 National Trumpet Competition in Boulder, Colorado. This year's competition will be held at the College of Music at CU Boulder. Don't miss out on this fantastic opportunity to explore our extensive range of products, meet our team of specialists, and discover the latest innovations in trumpet technology. The exhibit halls are open to the public on Saturday, March 25th, and Sunday, March 26th.
What to Expect at the Bob Reeves Brass Booth
An impressive selection of over 300 trumpet mouthpieces, including the brand new for 2023 #19 commercial backbore and the BOOM★ Dan Rosenboom Signature Model.
Orchestral Models in various sizes such as 3C, 1-1/2C, 1-1/4C, and 1C for a tailored playing experience.
Innovative designs like the Dynamic Mass and C2J mouthpieces.
A variety of flugelhorn, piccolo, and cornet models along with our Classical Series mouthpieces.
Expert valve alignments to ensure optimal performance of your instrument.
Premium instruments such as C. Davis trumpets and Van Laar trumpets & flugelhorns.
A vast collection of mutes including Ullven Mutes of Sweden, Clary Woodmutes, C. Davis harmon & straight mutes, Yupon Mutes of Japan, Okura Mutes of Japan, Rejano Practice Mutes, and more!
The Hooten Embouchure by Tom Hooten, a unique training device for trumpet players.
Meet Our Specialists
Don't forget to stop by the Bob Reeves Brass booth in the vendor area and chat with our trumpet specialists, Brett Kendall and John Snell. They'll be more than happy to consult with you, answer any questions, and help you find the perfect trumpet setup tailored to your needs.
Unlock the Full Potential of Your Trumpet with a Bob Reeves Brass Valve Alignment at the National Trumpet Competition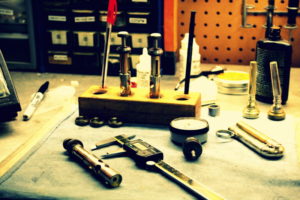 Are you looking to take your trumpet playing to the next level? Don't miss this incredible opportunity to get a Bob Reeves Patented Valve Alignment right at the National Trumpet Competition. No need to ship your trumpet to our shop – simply drop it off at our booth and pick it up the next day! We'll also have a limited number of same-day appointments available.
Not sure if you need a valve alignment? Bring your trumpet by our booth, and we'll measure its alignment for you, free of charge.
Exclusive Valve Alignment Special – Save $50!
As a special offer for the National Trumpet Competition, we're discounting our valve alignments by $25. But wait, there's more! Book your alignment early and prepay, and you'll save an additional $25, for a total savings of $50.
⚠️ Hurry, as we're only performing a limited number of alignments and reservations are available on a first-come, first-served basis.
By clicking the button above, you can pre-order your valve alignment using our secure online shopping cart. If, for any reason, you're unable to attend the event, the credit from your pre-order can be applied to any future work at our shop. Don't miss out on this fantastic opportunity to optimize your trumpet's performance at the National Trumpet Competition!
Mark Your Calendar!
? March 25th & 26th, 2023
? College of Music at CU Boulder, Boulder, Colorado
Join us for a weekend full of excitement, innovation, and all things trumpet at the 2023 National Trumpet Competition. We can't wait to see you there!