Tony Kadleck – Trumpet Interview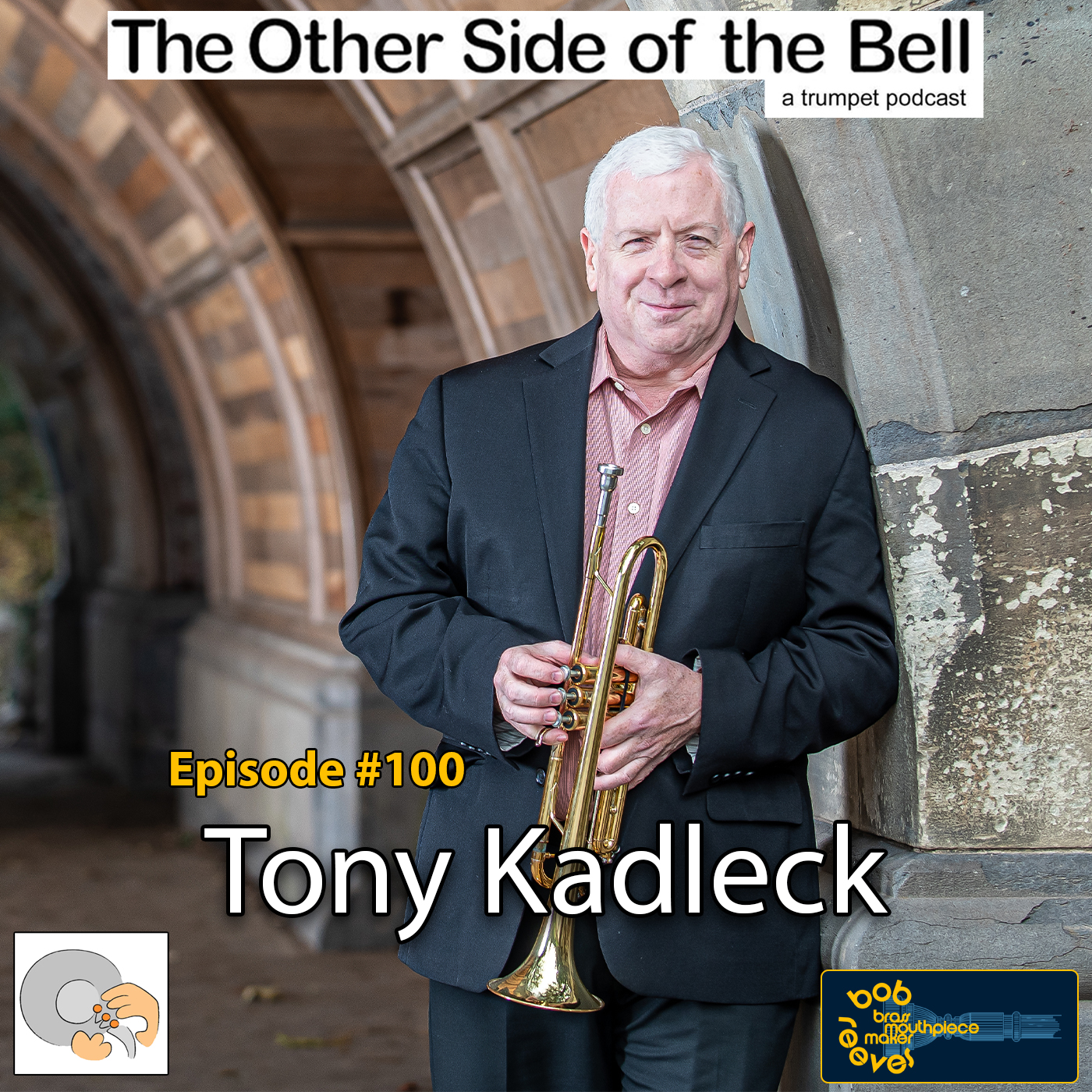 Welcome to the show notes for Episode #100 of The Other Side of the Bell – A Trumpet Podcast. This episode features New York trumpeter Tony Kadleck.
Listen to or download the episode below:
Podcast: Play in new window | Download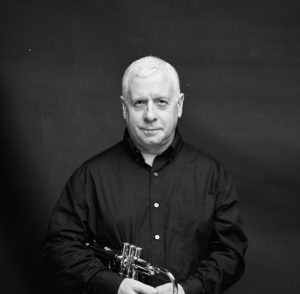 Trumpeter/composer/arranger/bandleader/educator Tony Kadleck is one of the most sought-after trumpet players on the New York City scene, and has been for some time. He moved to NYC in 1986, following his studies at the New England Conservatory–and a stint in the trumpet section of The Buddy Rich Big Band–and his phone has been ringing ever since. For good reason; at every turn, Kadleck puts the music first, and more than takes care of business. He graduated from the Manhattan School of Music in 1989 and quickly hit the road with the likes of Frank Sinatra, Barbara Streisand, Blood Sweat & Tears, and others. Eventually, Kadleck was in such high demand locally, for studio and stage work, that touring took a back seat. He played on countless jingles, scores for TV and film, and worked with the cream of the crop, including Luther Vandross, Michael Jackson, Elton John, Celine Dion, Stevie Wonder, Ella Fitzgerald, Issac Hayes, and most recently Steely Dan, Tony Bennett/Lady Gaga, Santana, Weezer, Steve Tyrell, and many, many others. In addition to an on-going abundance of freelance sideman work with NYC's A-list artists, Kadleck is currently a member of many organizations, including the New York Pops, John Pizzarelli's "Swing Seven", the Maria Schneider Orchestra, John Fedchock's NY Big Band, and can currently be heard on Broadway in the band for "MJ".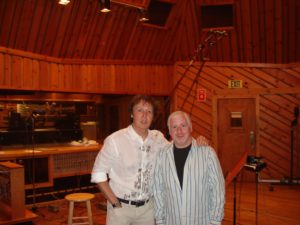 To say that Kadleck is a rare bird is a major understatement. Possessing the expertise, musical acumen, phrasing, range, chops, and the desire to handle gigs as diverse as the New York Pops and The Who (for example) with straight-ahead professionalism and excellence is not common. His prowess now bears fruit on his own project, Sides (to be released on Marshall Gilkes' Alternate Side Records on February 10, 2023), which follows up his previous big band album, Around The Horn, and his debut as a leader, Extended Outlook. 
[0:00:00] John Snell: This is The Other Side of the Bell, episode 100. Welcome to The Other Side of the Bell, a podcast celebrating the art of trumpet playing presented by Bob Reeves Brass. I'm John Snell trumpet specialist at Bob Reeves Brass and your host for today's episode.
We're delighted to have Tony Kadlek joining us today. Tony is a wonderful trumpet player and composer and arranger from New York City and we'll talk all things Broadway and New York and also talk about his new album sides and play you a clip from that in a little bit before we get to Tony's interview. Let's take a moment for a word from our sponsor and catch up on the latest trumpet news.
Today's episode is brought to you by Bob Reeves Brass who share your passion for creating extraordinary music. You know that feeling when your instrument just clicks and the music flows effortlessly. That's what Bob Reeves Brass has been helping customers do since 1968. We've helped brass musicians like you achieve their dreams by ensuring their equipment is always in perfect harmony. We know you want to immerse yourself in the art of music making and we're here to remove any barriers between you and your creative vision.
At Bob Reeves Brass, we work closely with you to understand your unique needs and provide tailored solutions like valve alignments, custom fit mouthpieces from our extensive stock models or a hand carved custom mouthpiece gap adjustments with the reeve sleeve system or even tweaking your existing gear, no matter your level of experience. We offer free consultations and serve musicians from all walks of life.
And if you're looking for the perfect instrument to inspire your next musical masterpiece, we proudly carry the exquisite Van Laar line of trumpets and flugelhorn as well as the superb Charley Davis line of trumpets. What's more Bob Reeves Brass is taking their commitment to your musical journey even further. We're now offering a carefully curated collection of top notch products designed specifically for brass musicians.
You'll find premium Gard Bags to protect your beloved instruments. A diverse range of mutes from renowned brands like Ullven mutes, Yupon and Okura Mutes from Japan, TrumCor Mutes, Rejano, Clary Woodmutes, and Charley Davis mutes, ensuring you have the perfect mute for every performance. But that's not all, we've also got you covered when it comes to essential maintenance supplies with a handpicked selection of valve oils, lubricants and more to keep your instruments in tip top shape.
Bob Reeves Brass is truly your one stop shop for everything you need to fuel your passion and create music that touches hearts and souls. So, go ahead. Let us help you, elevate your sound to new heights. Don't wait another moment to elevate your musical journey with Bob Reeves Brass. Connect with us at Bob Reeves dot com. Shoot us an email at info at Bob Reeves dot com and keep up with the latest news on Facebook, Instagram, youtube and Twitter at Bob Reeves Brass. Embrace your passion for music and let Bob Reeves Brass be your partner in creating the extraordinary.
Here we are. Episode 100. I can't believe it. And I want to start this episode by thanking everyone who's been involved along this journey. I mean, first of all, I have to thank Bob Reeves, our founder and the initial inspiration for this podcast. You know, if you hadn't heard already, we lost Bob last year. And, uh this keeping the podcast going is continuing his legacy of wanting to give back to the brass community and to share information, share stories, share jokes. Uh, all of that stuff that comes along with this podcast. So start by thanking Bob for the initial inspiration for this podcast.
The people behind the scenes that have made this happen. Obviously, the great staff here at Bob Reeves Brass who make wonderful mouthpieces and alignments, answering the phone, shipping packages so that I can sit in the front room and do the fun stuff and talk to guests and record these podcasts. We, this podcast wouldn't be possible without them.
The great be behind the scenes, Preston Shepherd who's engineered every single one of these podcasts and no matter what I gave him in the early days when I was self recording and doing all kinds of terrible things, he would turn it into some sort of a viable episode and nowadays, they sound wonderful because he's in charge of everything. So, thank you, Preston.
Rhank you to Howie Sheer, who we use his wonderful tune to kick us off and to end every podcast off of his album album, Bopliography. He was also a special guest on one of the earlier episodes. So thank you, Howie.
And of course, my good buddy Phil Jordan who uh gave us the original logo artwork. Phil is an amazing trumpet player recorded with No Doubt and a, a bunch of others, Offspring and a bunch of cool rock and ska bands here in L A and he is also an amazing artist. And so we're so glad he provided his gift to us with that logo that we've been using for now 100 episodes.
And last but not least my uh there's not enough words to describe Mike Zonshine, my co-host on some of the my favorite episodes. Mike Zonshine who would step in and interview Tom Stevens and Boyd Hood and Jim Thompson and some of the classic episodes from this podcast. And hopefully, we will have Mike on here again for future episodes.
I'd also like to thank all the guests that have been a part of this podcast from episode one with Paul Panichi, March 12th, 2013. Just over 10 years ago, we launched with episode one with a fabulous player and then all the other 99 some odd I know with the William Adam Trumpet uh tribute uh episode. We had a few extra uh folks on there but everyone who contributed as a guest uh for all of those episodes. I'm so thankful, some of the guests will have back on here and we've done live Q and A s with them. And again, I'm here trying not to get in the way. And it's really the guests that have made this podcast a wealth of information.
Last but not least you the listener, I mean, the, the gratitude I have when I get emails and I'm at conventions ITGs, exhibitions, things like that and the folks that come up and say, thank you. I listen to you when I go to sleep, which is a little creepy. I listen to you on my drive. I listen to you on my workout. I listen to you uh your podcast as inspiration before I go in and practice. I mean, all those kinds of things really. I mean, this is why we do what we do here at Bob Reeves Brass again, giving back to the community and inspiring people and helping us along this journey that we call being a musician of whatever level. So thank you for the feedback and for plugging in and subscribing and throwing on those headphones and listening to us.
So with that out of the way, here's to the next 100 episodes, we got a lot of cool things planned. I'm gonna save that to the end because I want to get to Tony's interview here. So we'll talk about some of the plans we have for the podcast after the interview. So please tune in. A couple of bits of trumpet news here.
First of all, thank you to all of us that came to the National Trumpet Competition last month at the end of March. It was great going to Boulder Colorado. It was awesome seeing so many great young players. So talk about inspiration. Uh, so many great young players coming by, finding new mouthpieces. We sold out of alignments. We, we, we actually took a few extra than we were supposed to. Brett and I were working our little fingers off doing alignments at the booth. People were trying the Van Laars, the Charley horns, the mutes. So thank you to everyone who came out.
Our next exhibition, we'll be going to Japan early in the summer. So if any of our customers listening in Japan, listen to future episodes. We will have details of our trip to Tokyo coming up early in the summer. We will be going to the William Adam Festival in July. I don't have the exact dates yet, but it's going to be in West Virginia at Marshall University. So Martin Saunders is hosting and a wonderful trumpet player and professor out there. So we're really excited to go to West Virginia, I believe it's the middle, second or third week of July. So stay tuned for those dates.
That's it for the trumpet news. Again, go to BobReeves.com and trumpetmouthpiece.com is our online store for all the fun that you want in terms of trumpet gear, mouthpieces, mutes, cases, horns. We've got it all and would love to serve you any way we can.
All right, let's get into episode 100. Here's my interview with Tony Kadleck. I am so thrilled to have today, trumpeter, composer, arranger, bandleader, and educator, Tony Kadleck on the show with me today. Tony is one of the most sought-after musicians on the New York City scene. Tony has been playing professionally on the New York City scene since 1986 following his studies at the New England Conservatory and a stint in the trumpet section of the Buddy Rich big band.
Throughout his career, Tony has played with some of the biggest names in music including Frank Sinatra, Barbra Streisand, Blood Sweat, and Tears, Michael Jackson, and many others. He is currently a member of several bands including the New York Pops, John Pizzarelli Swing Seven, the Maria Schneider Orchestra, John Fedchock's New York Big Band, and can currently be heard on Broadway in the band for MJ.
But Tony is also a gifted composer and bandleader in his own right. And his new big band album "Sides" is a testament to his musical prowess. In fact, let's listen to a clip from the tune "Drifting" off of "Sides" right now.
[music cue]
Well, with that swinging intro, here's my interview with Tony Kadleck.
All right, I'm so excited to have all the way from New York, my guest today, Tony Kadleck. Tony, thank you for joining me. How are you doing today?
[0:10:24] Tony Kadleck: I'm good. Thank you, John. I appreciate being here. Thank you.
[0:10:27] John Snell: Well, let's get right into it. Let's talk about the trumpet uh first and we'll get into other things and let's uh start with where you started. Uh How did you get uh did the trumpet fall in your lap or how did that come about?
[0:10:39] Tony Kadleck: Um Actually, I didn't start on trumpet. Um I, my dad was a uh he wasn't a professional musician. Uh He was in uh IBM but he uh he did play drums and when he was a kid and so there was a set of drums upstairs. And uh so I, when I was in fourth grade, we chose an instrument and I chose drums thinking it was gonna be this real cool drum set. And then I came home with this tiny little wooden uh drum pad. And I was like, well, what's this? This isn't very fun. Um But I played drums in fourth grade and fifth grade. And then um in the band, uh I noticed that uh the folks in front of me were playing uh a baritone horn and I was thinking to myself, wow, these people not only do they get to play the rhythms, but they get to play different notes. I want to do that. So in, in sixth grade, I, I wound up playing baritone and uh I did that for two years and then uh in front of the baritones were the trumpets and they, they got to play the melody. So I said, well, let me do that. So it was kind of slow for me. But uh I, I didn't actually play trumpet until I was uh 14, I think in eighth grade. So I was kind of a late comer to, yeah.
[0:11:46] John Snell: So, and so you kind of moved up in the band from the back row up into the trumpet section,
[0:11:51] Tony Kadleck: I suppose. Yeah, I mean, I dabbled in other things too. I played saxophone horribly and clarinet really poorly and, and piano. Uh And to this day I play piano very poorly. But uh but yeah, I, I kind of, I, I love the idea of music more than the idea of the trumpet to be honest. And, and, and I will say that I still do. Um but uh but the Trumpet was, you know, became home for me at 14. And by 15, I said, OK, I'm going to do this forever. I love it.
[0:12:19] John Snell: Really that fast. Now, did, did you have a private teacher at 14 or was it just learning in the band program?
[0:12:27] Tony Kadleck: I was in the band program till 15. And I studied with this guy named Bernard Shifrin who was a wonderful uh trumpet player and he was a student of the Ernest Williams School. And, and uh so he was, uh he was an old school task master. And uh he would, you know, one day I didn't have it happening and he just, you know, he just stared at me and then he, he, he pulled my mother's check out of his, his, his uh front pocket and he gave it back to me and he said, you go home and you tell your mother why you're home early. You're wasting my time, you're wasting your time. And after that, I always had it to, I mean, I had it reasonably together when I went to see him because he wasn't gonna take any, any nonsense from anyone. And, and I, I loved him till the day he died. He was a really great influence on me, but he was, he was the first person that really said, hey, this is not cool. You gotta get it together. So,
[0:13:21] John Snell: so, yeah, it's important to learn that kind of, I don't want to say, I guess it's discipline but the importance of what you're doing and the importance of putting your time in and showing up prepared. Um And learning that as a teenager, uh not, not the easiest lesson to learn, but an important one nonetheless. Uh So you're going through high school and you, you fall in love with the trumpet or like you said, with just music in general. Um How did your choice of college and majors come around? Is that, was it easy in terms of you knew what you were doing?
[0:13:54] Tony Kadleck: I uh I, I mean, I, Bernie was a, I mean, he was a classical trumpet teacher and we, we went through all the, the repertoire and, and, and stuff like that, but I was also greatly influenced by uh um in my high school at that time in the early eighties in Binghamton, New York. Uh There were uh several great musicians uh believe it or not. And there was a little pocket of, of folks that became professional musicians uh Who graduated from 83 when I graduated till about, you know, 88. Uh Steve Davis, a great trombonist who went on to play with Art Blakey and Chiara and um um a great pianist named Dina DeRose who teaches in Gratz, Austria now. And uh um uh Chris Jensen, a great saxophone player and we would, we would get together and uh and, and also John Holland back, great drummer. Um, we all went to high school together so we would get together and at Steve's house because, uh, Steve's dad had a great record collection and we would just check out different things every, uh, every day and, and turn each other on to different music. So by the time I graduated from high school, I, I knew a lot of music and much of it came, uh, formally in, in high school and much of it came informally in Steve's living room. And so we kind of fed off each other and it was, it was really great uh to, to and, and they're great friends to this day. Um But my journey uh I guess I was the oldest of that, of that crop to, to go into music. So, um I knew that I wanted to be a commercial player, but I also knew that I didn't want to leave behind my classical roots. I knew I was never good enough to sit in the symphony orchestra, but I always wanted to keep that part of my playing together. So, um I, my, my, I guess, I guess I would say that my focus was to go to a school that would allow me to do both, uh which is hard now and even harder 40 years ago. So it was like pulling teeth. Um but I wound up, I auditioned at four places and um uh my, my heart was in the Eastman School of music. I really wanted to go to Eastman because I was from upstate New York and it would be close and it was, it was, I, I was so excited about going to Eastman S in there and Peabody and Heart and uh New England Conservatory. And uh I went, uh, sorry for the long winded story. But no, I, I went into my Eastman audition and, uh, it was uh Barbara Butler and Charlie Geyer there. And uh they said, ok, uh uh what are you going to play for us? And, uh I told them and they said, uh we noticed you don't have ac trumpet and uh do, do you double on any other instruments? And I said, well, I double on flugelhorn and they kind of, you know, sparked and probably had me pegged for the jazz that I was. Um, and at that time, uh Eastman did not have a jazz program unless you were a, a grad student. So, as an incoming freshman, you had to be a classical player. So, so I played Petrushka and then I played uh Leonore. And then, uh after Leonore, Barbara Butler said, uh, ok, can, now, now, can you play that about three times louder so that we can actually hear it? And I was, I was, oh, I, it just, it took all the wind out of my sails and, and she was absolutely right. I was just kind of whis through it and, and then it, so from then on, uh my audition just kind of spiraled and, and I, I didn't get into Eastman and, uh I was so bummed out. I got on the waiting list. Uh But, uh I, in, in retrospect, I think that going from Binghamton, New York to Rochester might have been a lateral move and, and I, I'm glad that I, I wound up and going to New England because Boston was a nice stepping stone city for me. Rather than if I think if I went right to New York, it would have been too much for me. But Boston was a really nice spot to kind of work my way into. And I, and there's, you know, it was a great time to be in Boston with a Schlueter and, and that, that, that whole situation I studied with Andre Come and it was, it was really, really great, but that's kind of my long winded way of winding up in uh in Boston.
[0:18:11] John Snell: Well, that's, and I, and I'm glad you shared that story because so much of us think that, you know, our journey to success is a straight line. And especially if, you know, like if you had dreams of going to Eastman and you know, your hometown school and obviously the prestige of Eastman and to have that kind of experience, you know, how many people would just pack up and say, well, that's it. So um, it's a, yeah, I say it's a wonderful story but not wonderful that it happened to you, but like you said, in a sense, it is, it, you know, everything happens for a reason. Um, so you could start getting your feet wet wet in Boston. Um, would you mind telling us some, you know, some of your experiences in Boston with Schlueter and, and, uh, going from upstate New York now into, you know, certainly more bustling part of town in Boston. Sure.
[0:18:54] Tony Kadleck: I, I didn't actually study with Charlie. I studied with, uh, I split my lessons as, as I mentioned, I wanted to kind of do both and, uh, so I split my lessons, uh, half with Andre Come who was uh second in the symphony and, and he had obviously played second to, he was playing second to Charlie and, and Rolf Smedvig and, and, and, and he had, he had seen a lot, a lot of music obviously and, and, and he also played first in the pops at that time, which was, which is more of interest to me because that was kind of a, more of a crossover thing. Um, so, uh Charlie, I, I didn't have direct access to other than I would go to the BS O all the time and hear them play and, and he was just completely on top of his game at that point and, and they were recording all the Mahler symphonies at that point. I remember? And it was, I, I still have them. They're so great. And, um, I, it was for me, uh, it was the first place I went where I realized, wow, there are other people that are, you know, I, I'm from a small town. You know, you're the, you're the king of the castle and then you get out into other places and realize I'm, I'm the smallest fish in this pond. You know, it's, there are some really great players there at the time. Um uh My roommate was Jeff Work who plays in Oregon and uh uh Andy Balio, who plays in Baltimore and uh just uh Scott Moore who's in uh uh Memphis now and it was uh Marylin Dinz, um uh just tons of really great trumpet players and I kind of got my butt kicked and I needed to get my butt kicked. So I was, I'm glad I did. Uh but I also uh enjoyed time in the, the uh the jazz program. A guy named Pat Hollenbeck was running it at that time, who was John Hollenbeck's older brother and also from Binghamton, New York. So I kind of had a little bit of an in even though he was a little older than me. So, and he was the first person to kind of get me on arranging because I took a class with him on arranging and just re harmonizing things. And it was, it was super interesting for me So I, I, I always, I tell my son who was a budding singer for a while till he decided that was not for him. But I said anyone who was really good at anything in life spent an incredible amount of time shedding whatever that is. And for me, it was between 18 and 24. And those years were, uh, some of the years I was in Boston and I learned so much from those folks and, and just, I would go out and hear music and in Binghamton, you know, once every seven months, someone important would come through town and you go check them out in Boston. It was all the time. So I could go here the BS 01 night, the next night, I could go here, Bobby Shew at Regatta Bar or whatever. There was just tons of tons of music happening there. It was a really great stepping stone for me for sure.
[0:21:46] John Snell: And that's, and that's great advice, especially during those years, you know, 18-24. I mean, as, as a father myself, you know, once, once you get a little bit older, you know, being able to spend all those hours practicing and then hearing music and absorbing, it gets harder and harder to do. So, um so you, you, that's kind of like the seeds of your success were kind of planted there during those years of just absorbing everything it sounds like. Um in terms of the, your trumpet playing because you were doing both the classical and the jazz at the same time. I mean, you know, what kind of challenges did that present for you?
[0:22:18] Tony Kadleck: Well, it certainly presented challenges, that's for sure. But I, I will say one thing that was in my favor was that I was young and kind of stupid and I just, it just, you know, when you're young you just do things and you don't think, wow, there, you know, there's, there's not gonna be a repercussion, not, not gonna be repercussions tomorrow when I, when I, after I play the salsa gig and I'm playing high a all, all night. And then the next day I go and play a Schuman symphony and I'm playing second trumpet and, and, and I have to play a low A, you know, pianissimo, you just don't think of stuff like that. But um but it, it definitely uh did present challenges. Um Andre Come was very good for me. He was, I would go in and play excerpts and, and he knew I wasn't gonna be a, a classical trumpet player, but he knew that I wanted to keep that together. So he, he, he stressed the fundamentals, but if I played something poorly, he would just look at me and, you know, with a roll his eyes with the, I know it's bad, you know, it's bad. Uh You gotta take care of business there. Um and, and I, I, he, he really got me and I, I, I appreciated it very much but um struggles. Uh you know, I just, again, I was just young and silly and I just, I just started doing things and um I remember when I was a freshman, uh they had a President's Convocation at, at N E C and, and they wanted someone to play the Brandenburg and uh and so they went to all the classical Trump players, obviously. And they were like, no, no, I'm not touching that. No, I forget it. And I was like, yeah, I'll play it. What the hell, you know, I got, yeah, I got up there with my, you know, as a freshman with my C Trump, my piccolo, which uh that's probably the only thing that instrument was good for at the time was playing that tune and, and so I kind of hacked through it and all, but I noticed all the classical trumpet players that said they were unavailable were in the audience. Now. I was like, wait a minute, that's not, I thought you thought you weren't available but they wanted to hear the, you know, the, the young kid take a crack at it. So, so I did and I just, it's just a microcosm of the whole thing where when you're young you just think you're invincible and what the heck, I'm just, you know, too smart to like, walk away from this or too stupid to walk away from it.
[0:24:38] John Snell: But I suppose also, at that point, I mean, you do have a safety net because you're not, you know, you're not being hired to perform. You're not in front of the orchestra, you know, boss and pops or New York film or something like that. And that is your time to learn and fail and have those experiences. Um So during this, during this time at, uh, New England, where did you start freelancing at all or was it just strictly school? I
[0:25:00] Tony Kadleck: did, there was a, uh, well, uh, what they call in Boston GB work, which is general business. Um And there was a, um, there was a band, uh, it was actually a, a father and his two sons, uh, and they were the name The Winkers. And, uh, and they, they all had different bands and they would play, they had this account at the Parker House Hotel and, um, and they would do just parties and they, they were very busy at the time and they would kind of pick people from Berkelee and N E C to, to be, you know, in their bands at times just because they were, they had so much happening. So I, I played in, in, with some just amazing players in Boston at that point. And, um, and just, I learned, I learned all these tunes that I didn't know, like I knew the first six bars of a lot of standards and all of a sudden, you know, hey, can you play the bridge to this? Oh, you know, then you, you, you figure it out as you say, you kind of fail or, or sink or swim on the spot. Um And so I, so I did some of that work and it was really fun and I, I met a lot of folks, um, and from that I got to do fun things like, uh play the national anthem at some Celtics games and, uh um, you know, it's, they said, oh, just, just show up at, you know, seven o'clock and you're just come, so I run up to the organ and I tune up and then I run down to the floor and it's like, you know, uh you know, it's me in a snare drum. I said, wow, I thought it was gonna be a whole band. And so, jeez, um, and there's Robert Parrish and Larry Bird and Kevin McHale. And, you know, and I'm, I come up to their waist and, and, uh, and I play the national anthem and again, it's like that young kind of, uh stupidity. I was too young to know that I should have been nervous. So, um, but it was fun.
[0:26:50] John Snell: What fun.
[0:26:51] Tony Kadleck: It was a lot of fun. It really was, especially
[0:26:53] John Snell: if the Lakers won that game too, but
[0:26:55] Tony Kadleck: I can't go with you there
[0:26:58] John Snell: , but we won't, we won't get it. That'll be the other podcast. But yeah, I mean, those kind of experiences where you like, if you're standing there on the, on the, on the court realizing how the heck did I get here. But, but now you have these memories, which is absolutely amazing.
[0:27:12] Tony Kadleck: Yeah, it was, it was really fun and I, I, I did enjoy it and I met a lot of folks at New England and, and also at, uh at Berkelee down the, down the street and, and that was how I kind of had my next step of, of going on the road was from someone I knew at Berkeley. So
[0:27:27] John Snell: really, so that's so it was a connection you met through freelancing that eventually led to to now, who was that? Was that with Buddy Rich or with someone else? Yeah,
[0:27:35] Tony Kadleck: I was with Buddy Rich. Um I got to Boston in 83 I think maybe the year before Eric Miyashiro had gotten to uh to uh Berkelee and then the year after 84 Greg Gisbert uh got to Berkelee and um, Eric got the call to go on Buddy Rich's band and we had a big party I remember and uh uh kind of a going away party for him and he went out and, and played and of course, you know, just tore it up and, and then, uh uh the third trumpet player left. And so they got Greg Gisbert, Eric got Greg on the band and and then we had a little going away thing for Greg. And then uh next thing you know, the, the fourth trumpet player uh was going to leave and uh and Eric asked me to, to join and um So I went over it with my parents and my parents were, of course not at all into this idea of getting on a bus with people. You don't know when you're 20, you just turned 21 and, and just going wherever and, and I was like, no, I want to do it, but it pays a whole $400 a week. And you have, you get to pay, you only have to pay for your room, you know, five of the six nights out of that 400. And I'm sure they're rolling their eyes. But I, I, I did it and I remember I, I, uh I had come out to L A to play the Disneyland College band and when I was, um, 20 and, and I took some lessons with Bobby Shew and my parents came out for the final concert and they, they met with Bobby Shew and they're like, we don't want him to go, we don't, we don't want him to, you know, go on the road and Bobby's like, no, come on, mom, you gotta let him fail or if he wants to fail or, or flourish. If he wants to fly you, he'll, he'll find his way to worry about it. So, So Bobby took my parents off the ledge and I went on the road in January of 86 and I quit school, which they were really thrilled about. And uh, and uh that, that was it.
[0:29:25] John Snell: So, what a, what a big decision though, a lot on the line.
[0:29:31] Tony Kadleck: But yeah, it was. And I didn't stay very long because um I enjoyed it, but I was playing fourth trumpet and nothing wrong with that. But uh I, I found my chops were getting really spread out. I was trying to play the low C at the volume that Eric was playing a high C and it just, I was really spreading out my chops and I decided, you know, maybe I'm just gonna pack it in. So I only did maybe less than six months, I think. And, um and then I came back and lived in Boston for the rest of the uh well, what would have been their semester, I guess. And, uh and then I, uh my parents were saying to me, uh you know, we, we put all this money into you, your education, you're gonna finish now. So I didn't want to go back to N E C um because it was a little avant garde for me. I wanted to just play, you know, Basie straight ahead and they were playing, you know, we did a piece with Bob Brookmeyer where I played, I played trumpet and Shopping Cart. You know, it was literally like super avant garde and it was, it was great. It was a great experience for me, but I, I just wanted to swing and, you know, so I, I ended up transferring to Manhattan School of Music.
[0:30:40] John Snell: So like, is there a video of that somewhere?
[0:30:42] Tony Kadleck: Oh God, I hope not.
[0:30:44] John Snell: I, I wanna see, I wanna see Tony Kadleck on trumpet and shopping cart.
[0:30:49] Tony Kadleck:Yeah, I, I got to get that back to the Star market. It's still in my yard.
[0:30:55] John Snell: Um So, so, uh I mean, it seems like an obvious question but why New York, I mean, was there? I mean, we could have gone to New York uh Chicago or L A or is it just because you like New England? You like the cold? You hate the Lakers. What was it?
[0:31:08] Tony Kadleck: Wow. Uh Well, I, I New York was always on the agenda, I think. Um I had just spent the summer in L A and uh it was really cool. Uh They, at Disney they took us to hear, got to hear this recording session with Henry Mancini and Conti Candoli was there and like all these cool players and they did, they had clinics with Bobby Shew and Bill Watrous and, and Gary Foster and all these folks and I, I just, um I don't know, it was either for my money, it was either New York or LA then I know Chicago. I didn't know much about the Chicago scene and all the records I was buying, uh, had people from New York or L A on them. Seems so, um, that New York was a kind of a no-brainer just because it was close to my parents and, uh, only a three hour drive. And so that was always going to be part of the plan, I think. And, um, and New York was, uh, Manhattan school of music was kind of a, a way for me to indoctrinate myself here without, you know, having to make a lot of money right away. Like I could play a couple of gigs on the side and kind of get my feet wet yet, not have to, you know, I have to make, you know, support myself right out of the gate. So, so I finally, and it took me three years to finish my degree because no school likes to take the other school's credits. And so I was on the, basically the six year undergraduate program. So three in Boston three year,
[0:32:35] John Snell: but it, it allowed you to network and like you said, get, get established in the new town. And um what, what was your time at the Manhattan school? Like was uh who was the teacher there at the time?
[0:32:46] Tony Kadleck: It was great. Uh I wanted to do both things again and uh but they weren't allowing me to split my lessons. So I, I chose to study with Lew Soloff and uh who was just amazing and uh just an amazing human being in terms of just, I think Wynton Maralis said it best. No one loves the trumpet more than Lew Soloff. So, so we spent a lot of time together hanging out and some of the lessons were formal. Some of them were me playing along with OLS while he was eating chicken in the uh in the other room. And you know, it, it was just, it was just crazy. He was, if anyone who knew Lew knew he was completely nuts and incredibly lovable. And um and so Lew brought me this perspective that I had never really seen up, up until then. Um uh and I, and, and I played in the orchestra as well. I auditioned for the orchestra and, and so I played in that and I played in the big bands and combos and all that. So I kind of got my both sides of the coin um as I wanted and, and Lew was just a, just a great fringe benefit and uh he started bringing me around on some jingles and he would, hey, meet me at the studio and, and, and I, I was just, I mean, that's what I wanted to do that I was on top of the world really is walk into a session and there's Joe Shepley and Lew Soloff and Tom Malone and all these people that I had seen on records. I was like this is great. It was awesome.
[0:34:22] John Snell: I'm glad I'm glad you brought that up blues, one of my heroes. And unfortunately, he passed away shortly after we started this podcast and he was one of the first I won. In fact, he was gonna do one. He said next time I'm in L A, John, we're gonna sit down and do a record. I mean, I do a podcast and, uh, you know, one of my biggest regrets is I didn't fly to New York and you know, make that happen. Uh But yeah, yeah, I'm glad you shared some stories about him because yeah, what a gem. You know, just but crazy. I, I'm fortunate I got to meet him here at the shop. He spent a day here and just was exactly how you describe him like
[0:34:58] Tony Kadleck: so great just you know, and, and, and mouthpieces on the stand and you know this and that and wearing my glasses, wearing my glasses and he's wearing his glasses, you know,
[0:35:09] John Snell: and, but picks up the horn and it is just like absolutely brilliant. So uh so uh so he got you on jingles and stuff. So I'm assuming you got to sit next to him, you got to play with him.
[0:35:20] Tony Kadleck: Yeah. Uh he uh you know Lew was so busy at that time that both uh well, all, all of the students you rarely got all of your lessons in. And uh I think I might have had, I don't know, just a handful of lessons in the three years I was with them but, but some of them lasted for hours and we would just hang out and talk and, um, he did, he kind of introduced me. He, he would, he was so busy that he would be on a jingle and the jingle would go overtime. So he would call me and say, can you make it to blah, blah, studio at such and such time? And I'd walk in and there'd be John Faddis and uh or, or whoever. Burt Collins or, or, or Shepley or Randy Brecker. And I, I, you know, just playing with Idols. It was so great and then Lew would come in, you know, what, you would come flying in at the last minute. So I, I would just kind of cover him until he got there. And um it was, it was awesome though. Uh and I, I didn't really get to play with him a ton because he was so busy and we were kind of in different circles and then um fast forward to uh 1994 I guess, uh Barbra Streisand went on the road and, and Lew was the uh Lew was hired to play lead trumpet and uh um they would have like a, like a west coast band and an east coast band. So I, I played in the east coast band and uh with Danny Kahn and a gentleman named Darrell Shaw and myself and Darryl was also at Manhattan School of Music with me, also studying with Lew. And, um, so now we're, we're playing and, and Lew, Lew always felt bad about not giving us our lessons and, you know, so we're sitting on stage at the Garden, you know, and, and, and Barbara Streisand's about to come out and Lew leans down the row and says to Darryl and I "guys, I haven't forgotten about those lessons. We're gonna get around to those." We were just like, Lew, I think it's ok now, I think we're, it's, it's fine. I mean, don't, don't worry about that, you know, it's, it's cool. Uh I mean, he got,
[0:37:24] John Snell: yeah, I was gonna say, as you're getting ready to hit with a Streisand, he's, he's worried about the lessons.
[0:37:29] Tony Kadleck: He was adamant we're going to get those in and I said, oh no, it's really, it's really fine, you know. Um, but he was, he was so great and, and I, I know that, you know, we're uh he was the reason that we were on that gig because he recommended us obviously. And um and that's the way it goes. You just, you know, you, you get your students involved and I try to do that now too just to kind of pay it forward for the next generation because everyone deserves to get their foot in the door at some point. It's just such a hard nut to crack.
[0:37:58] John Snell: Yeah. Yeah. And speaking of which we'll talk a little bit because I know a lot of the stuff you learn on the job, like, you know, going into the studios or freelancing. Um, I mean, you know, what kind of information from what you learn from those experiences do you try to give your students about, you know, showing up on time or whatever it may be that they don't teach you in a trumpet lesson on, you know, what finger to push down and how to hold your arm. Right?
[0:38:20] Tony Kadleck: Well, I mean, it's, I will say it's changed over the years, but I think it was Gary Grant who wrote this big thing about it was kind of dos and don'ts of, of studio. I want, I'm pretty sure it was
[0:38:31] John Snell: Gary. But yeah, I, I have that file somewhere. I should put it up on our blog because he, yeah,
[0:38:37] Tony Kadleck: he really lays it down and it's uh so it's all true. And of course, there's, you know, now it's, it's morphed over time and things have changed a lot when I was in, when I started out, you would never, you would never just, if you were playing third trumpet, you would never just raise your hand and ask the quest, the questions of the, you know, to the conductor, you would kind of filter it through the lead player and say, hey, you know, I think my note is wrong at letter J. What do you think? You know, should we ask about that? You would kind of go through the proper, what I thought were the proper channels for, uh, for folks of, of that era. And now it's just kind of, it's kind of a different thing and it's, it's a little looser. Um, but yeah, I mean, obviously the, the, the, uh, the, the staples stay intact show up early, you know, have all your stuff. I always get into it with Wayne Bergeron because he's like, yeah, I just pulled out an E flat and played there and pulled out a, so you guys in L A, you got a car, you know, you drive up to the studio. You can, oh, oh, you need a G tru oh, let me check my trunk. You know, we, we're on the subway. So, you know, I get whatever I need for that gig. I gotta carry around all day. So, uh, you know, I'm on foot. Um, but, you know, you, you, the bottom line is you, you bring what you need for the gig and you're always prepared and you have all your mutes and you know, the, the basic things that are, are, well, they're basic to you and I, but they might not be basic to, uh, students and, uh, And just showing up on time answering texts in a timely fashion or an email and I'm certainly guilty of all of these things. But answering in a timely fashion, it's, it, you know, the days of getting a call then getting back to them 36 hours later and accepting the gig are gone. They want, people want immediate responses right now. So
[0:40:20] John Snell: They call it the Amazon effect, right? You order something, it's supposed to be there tomorrow, you know, show up your doorstep or that afternoon.
[0:40:27] Tony Kadleck: Yeah, that's a great term. Yeah. Absolutely. People want immediate responses and, and that's, I, I have a student now that we, we kind of, we struggle with that. So
[0:40:38] John Snell: well, if you're listening student, there you go. Um And you know, I see if I can dig up that Gary Grant list, I haven't heard about that in years and I know we have it somewhere here in our archives because that, that was absolutely brilliant that he put together. Um And the other thing that, you know, you brought up about like the fourth trumpet player, you know, asking up the line versus, you know, interrupting the rehearsal to ask about a note or an articulation. And it's like, and everyone else is rolling their eyes and yeah, those are the things they don't teach you necessarily in music school. So, um yeah. And other than carrying your whole arsenal around on the subway, you know, there are other differences or distinctions that you see between like the New York and the L A scene in terms of the recording and obviously Broadway is much bigger there and, you know, what kind of impact that has on career choices and whatnot.
[0:41:23] Tony Kadleck: Yeah, I, I, um, I, I think LA was al, I mean, those guys always did way more movies than we did. We would do if, if we did 10 movies a year that would be huge. Um, and I know, you know, folks out there, I mean, in the heyday, well, I mean, the stories about Malcolm McNab or are, are numerous and uh, I, I know that, you know, he must have done tons of movies and, and I know that Wayne and Jon Lewis and, and Rob and uh I'm sure those guys do a lot of movies still. We, we don't do quite that many. Uh you, as you say, John, it's, it's true that New York is especially now it's um, it used to be in the eighties and nineties that Broadway would kind of supplement our recording. Um our kind of our, our recording income and now it's completely flip flop. So that recording income is, is just a tiny portion of, of what New Yorkers have. At least this New Yorker and, and Broadway has become the, you know, the, the big thing and um everyone talks about all the, all the younger players here come here with the intent to play Broadway and that's something that I never did. I, I, I it's a, it was a nice by byproduct of, of being here but I never came here to play shows and, and the younger generation, it's, it's very different and they're smart, they get it. They know it's pretty much the only game in town. So we better get on board with that. Um And if you don't want to do that, you probably don't come to New York because it's, it, it's so pervasive. Um even with its uh diminishing orchestra sizes, it's still maybe the biggest employer of trumpet players in town, I'd say.
[0:43:04] John Snell: And, but we'll get into that a little bit more. I want to cover your recording. I mean, you've done thousands of sessions now at this point in your career. Um Any particular ones that have stick out either because who you've played with or the something funny happened or something memorable?
[0:43:20] Tony Kadleck: Oh, well, uh I don't know, there, there's so many that are, uh my memory is so bad and uh i it's terrible but uh Johnny Frost used to come on a session and he would bring his camera back when you didn't have a phone with a camera in it. And, and he would take pictures of the trumpet section and, and he would document everything and it wasn't until much later that I realized, wow, what a smart thing to do. What a, what a cool thing is he because I don't remember and, and he was on tons of sessions. So he, you know, he's got photos of all these things now. It's amazing. But for, for me, I, I think that, um, just boy, it's hard to pinpoint. But I remember doing one session with, uh, um, it was, it was, um, probably the least popular Michael Jackson record ever. But, um, it was in the mid nineties and, and Dave Stahl was playing first and I was playing second and, uh, we had this thing, it, it was just unison. High CS and da da, da, da, da, da, da, da, da, da, da, da, da, da, da, da, like kind of just a bunch of high CS together and, and somebody, uh the producer said, hey, uh can, can one of you guys take that up an octave? And, you know, I, I just was like, well, you got the right guy. So, and I saw Dave Stahl about a month ago and we talked about this and he said, oh, man, yeah, I forgot about that. Like, how could you forget about that? Uh So, so, so he's playing about seven million double CS and, you know, not missing any. And I'm thinking, God, if I miss one high c it's gonna screw everything up and he's gonna have to do it again, please. Um, but we hung in and he just, you know, tore it up and I, I don't even know if it ever made it on the record. I, I, I, I assume it did but
[0:45:05] John Snell: I have to look that up.
[0:45:07] Tony Kadleck: Yeah. The record was called History. It was not very, uh, widely uh known, I guess. But, um, uh, but, but I stall just tore it up and I, I just, I mean, there's tons of stories like that but that, that was the one I, I really thought it is. It's such a common thing for a trumpet player to not want to up ever. But of course, like if someone next to you has, is in the hot seat and they have something really hard to play and your thing is hard, but not that hard. You're thinking, God, I just, I just want to not make them do this again, you know, just, just hang in for them, you know.
[0:45:45] John Snell: So, and actually kind of brings up an interesting point about your role in the section in the studio, right? I mean, because you spent a lot of time playing in the section. Uh But then, you know, you've spent a lot of time playing first, like, uh what's, how do you learn your role or what's, what's an advice you can give for what, what role you need to play and depend depending on you're in the hot seat or in the supporting role.
[0:46:06] Tony Kadleck: Yeah. Well, anyone who plays lead knows the value of a great section section and a great second to play and uh a, a second trumpet player can make or break a lead player, I, I think, and I'm always hyper aware of that when I'm in either chair. Really? Um, I find that, um, you know, you play with people over time and you, you, you know, their tendencies, um, a lot of people play high on the pitch. Sometimes I play a little low on the pitch. Not because I want to just because it's, I, I don't know, I, I, I, I guess I hear it that way and then I hear the playback and I'm like, oh, I'm flat but you, you kind of learn the idiosyncrasies of other players. So, um and like, I, I just worked with Byron Stripling the other day. He was a guest soloist with this uh orchestra. I played with and, and when he was in town, I know that like when he played first I could, there's no way I could play loud enough, I mean, or too loud and he was just, he was just a strong guy and I just to support him was really fun. Uh And then there are other folks that don't play that loud and, and you kind of have to know to, you know, tuck it back a little bit and you can tell in the playback if, oh, there's too much second, oh, there's too much first, whatever. Um you, you, you work your way through it. Um If a, if a lead to a player has a high D and I'm playing a uh whatever, an, a, a fourth below that I know that, that d might be low. So I'm gonna be aware of that and keep my, a nice and low, uh, or if they play their D open. Oh, ok. Well, maybe they're, you know, maybe I can play my a where it normally lies or whatever. There's just little tricks and things you learn over the years that most professionals know anyway. But, um, it, it's one thing to be in an orchestra. Uh, And it's another thing I think to be in a uh in, in a studio setting where you have an hour or two hours or three hours to, to, to make this product project happen. So you kind of have to do what's, what's needed of you. And there's at the end of the day, this has to happen by whatever time, four o'clock or whatever. So, uh I, I try to, I, if I'm playing second, I always ask, hey, is my pitch. OK? Is my balance? Cool. Um And just, just run of the mill questions and uh I, I sometimes good second players will do that when I play lead. And um that's, that's just part of the part of what you, it's teamwork and you just have to make it happen and whatever comes out is, is, is gonna be on the record. So you better make it right. So,
[0:48:38] John Snell: yeah, great advice, great advice. And that's, I think the key word you said is the teamwork, right? I mean, and unfortunately, sometimes Trumpet has a ego attached to it and, you know, you get four people that show up and have, you know, not teamwork on the mind and that's, that just makes everyone's job harder and everyone loses. So, um, I'd like, like to switch gears a little bit and, and dig into the, the Broadway, um, the Broadway scene. Uh, and embarrassingly, I haven't had very many Broadway players on the podcast yet because I'm, you know, L A biased. But uh um would you just kind of from the ground up, talk about, you know what it's like being on a show, you know, kind of from where it starts in rehearsals to the final production. And then also just what it's like as a Broadway musician, you know. Sure.
[0:49:27] Tony Kadleck: Um It's, it's one of those weird things where there's really no audition for it. You just kind of uh you get, you get called and it's, it's a sink or swim. Uh uh Most people including myself, it start out as subs. So you, um in my case, in 1987 I played in a brass sextet with a guy named Dominic Duras who was a wonderful drum player. And um and he said, hey, I'm doing this show called Jerome Robbins Broadway. It's four trumpets. It's really fun. You want to come in and I was, yeah. Sure. Whatever. I, I don't know, I, I didn't know anything about. I was still in college. I knew nothing about Broadway. And so, um, he said, well, what happens is you come in and you sit there and you watch the book, you watch me play and you don't get paid for it. But then, you know, then when, you know, I'll, I'll give you a copy of the, the, the music and, and on your, uh, you know, Sony Walkman, you can, uh, record the show and, uh, and take it home and, and listen to it and you tell me when you're ready and I'll plug you in and, you know, you can come in and sub. I said, well, is there a rehearsal? He said, no, there's no rehearsal. He just walk in and I was like, I had no idea. OK. All right. So I did that and, uh that's kind of the way it goes now, of course, there's, you know, conductor videos where, you know, all these, you know, you know, everything that you're going to do before you walk in there, basically. But at that time, it was not the case. But um, so you start out as a sub and then uh maybe the contractor will need to book a show and all of his or her usual folks will be uh busy. So they might come to you and say, hey, um I'm really striking out. I have this, uh Sondheim show. Can you recommend one of your subs? And then it, it's kind of snowballs like that not, not unlike most other freelance situations but, um, you go in, you, you, you, you basically do your best and, uh, it, it was different in the eighties. You could make a couple of mistakes and the conductor would kind of laugh and say, oh, you know, bet he's not gonna do that next time he plays and, you know, you come in and sure enough you don't make that same mistake again. Now, it's a different scene. They want it, they want it just as good as the regular day one. So it's harder for subs now. So you really have to do your homework. Some people come and watch the book numerous times at their own expense and just, uh especially if you're playing like a percussion book where there are different stands with the, the choreography of like, I gotta get to the xylophone from the bongos or whatever. There are people that spend, I, I, I think I know a drummer who watched the book 10 times before he went in and played because the drummer you're, you're really in the driver's seat. You, there's no hiding there. You play third trumpet, you can kind of hide. But so it's, it's more of just a word of mouth thing really. Um Then when you, you get a call and you show up and uh they tell you what instruments to bring and you, you bring everything just in case because, hey, I know there's no frugal, but maybe they will, maybe they'll want to hear this on frugal. So I drag my frugal there just to make sure it's in case someone's, the writer says, hey, let's, let's try flugels. I have it there because, because that's gonna be a lot of money over the course of the run. Um, and then you go in and you have, you basically have a week, there's a, a week period where you're, you can be dismissed if you're not cutting it. And that's usually in the rehearsal period and then if you make it through the eight services, uh, then, uh, which is, could actually, could be less than a week or more than a week depending on the schedule. Uh, then you're, you're in and once you're in, it's really hard to get rid of you. So, so they, they, they make, uh, you know, they, they better know upfront what they want. And, uh,
[0:53:03] John Snell: so is it, is that because of union rules or, you know, bargain agreements, that sort of thing? Yeah. So once you make it, it's almost like tenure.
[0:53:10] Tony Kadleck: It is, you have to be, you have to make a very egregious error or not show up or come in drunk or whatever and, and then they can, they can file a grievance and then go after you and then that, that's a whole process.
[0:53:24] John Snell: It's a process. But, so your, your goal is really to make it through those eight services and
[0:53:30] Tony Kadleck: right. That's, and then there's, yeah, and then there's a preview period which, uh, you're not allowed to take off. So, um, the Broadway, uh, contract is very liberal. We can take off 50% of the time, uh, as, and obviously unpaid and we run the risk of, if we don't do 50% we can fall off the health plan. There are other caveats but, um, but basically we, it's very liberal, the suing out thing. But in the, in, in the uh In the initial period of the show, you have to be there for all of the previews or whatever it is weeks of previews and then you have to be there through the opening. When the critics review the show, then you can kind of go away and do your 50% thing or, or take off as much as you want.
[0:54:13] John Snell: Now, has that, has that always been that way?
[0:54:16] Tony Kadleck: Not always, but as long as I've been doing it certainly since the 80s. Um
[0:54:21] John Snell: interesting. So, so you do have, you can have kind of an outside career, uh like you said, nowadays, it's kind of a lot of players' primary career with some extra stuff. Uh So probably less subbing these days than I would think in the past. Is that correct?
[0:54:36] Tony Kadleck: In uh in, in some cases, yes, for the younger folks, I think, yeah, they, they kind of bang out all the shows for me. Uh I, I grew up thinking you never know when your show is going to close. So you wanna, you wanna just get out there? And so when I did, I did Beauty and The Beast for 10 years, uh, which, by the way, no one should hear the same music over and over for 10 years. Uh No matter what it is. But, uh, I took off for every, every time I got called by anyone, I just took off just because I wanted to meet other people and I wanted to stay out there because the last thing you want is to put all your eggs in one basket and then you know, that show closes and no one knows your name. So I, I take off even to this day I take off even to lose money, I'll take off to do whatever just to, just to get out there and play with different players. You have, you have to do that. I think as long as you keep your tenants requirement, um, you're, you're fine.
[0:55:30] John Snell: Yeah. Yeah. And I mean, that kind of answers. My, my follow up question was like, how do you not go crazy after playing something? I mean, I've, I've done a few high school musicals here as a ringer and things like that. And by the fifth or sixth show, I'm going nuts. Um So like, how do you maintain your focus, especially some of the demanding music you have to play these days. In musicals. It's,
[0:55:51] Tony Kadleck: it is hard. That's a, that's a good, that's a good question. I, I think that some people are not wired to do this. Um, there's a great trumpet player who I will not name but he is spectacular. One of the best I've heard. And he just loses his marbles after a while. He just, he can't, he can't do it and, and, and he, he's freely admitted it. He's like, this is not for me. I can't, I can't do it. Uh, he doesn't live in New York but, uh, but he just, he just doesn't want to and I, I get it. That's, that's not, it, it's hard. It's really, I was in college with a guy who said to me, man, you're, you're selling on Broadway, man. I'd rather, I'd rather work in Burger King pushing a mop than do that. I said, well, ok, that's cool. You know, I, I don't, that's, that's all fine. I, I'm my feeling is there's always someone out there, you know, I mean, you play the game or you just try to play it better than yesterday and, and, or, or you just, you have to, there's always gonna be missed notes and there's always gonna, you just have to kind of recover immediately and just, ok, perfect show starting now. And, uh, it's, but it's hard. It's, uh, some people are wired for it. Some people are definitely not wired for it and I, I think to find that out is important upfront because, uh, it's, uh, it can be a tedious thing if you just sit and, you know, you just, it's hard. How many, how many New York Times can you read?
[0:57:17] John Snell: Well, I was gonna say, is that what you do during shows? I mean, you have reading or
[0:57:22] Tony Kadleck: it depends on the set
[0:57:23] John Snell: of books or?
[0:57:25] Tony Kadleck: Well, I do all sorts of stuff. I, I do the payroll for the show. So I sometimes I'm doing that or I'll do, you know, you could do any number of things. It, it like I'm not on stage. I, I play a show where some of the people are on stage and some of the people are in the pit so I can just show up at my show wearing street clothes. It's fine. Um, but uh, but there are other situations where the conductor will say, hey, you know what, it's really distracting when I'm look because I have to be concentrating the whole time and I look down and everyone's on their phone. Can we just have no phones? And so every show will kind of have different rules, but I'm completely hidden. My conductor can't see me. He doesn't know who's there, he doesn't know anything. Um So, so it's kind of carte blanche at my show.
[0:58:10] John Snell: Well, now that you brought it up on the internet, now there's gonna be a camera, a security camera installed above the section Yeah.
[0:58:16] Tony Kadleck: Good job, Kadleck.
[0:58:19] John Snell: Um, so speaking of things we can talk about on the internet. I know in the, in musical theater and being in the pit and you get enough musicians together and enough time there's got to be some high, any, uh, any stories you can share in your years on Broadway. Oh, God. Particular high jinks?
[0:58:36] Tony Kadleck: Oh, boy. I, uh, I won't out anybody but, uh, uh, yeah, there's always, there's, it seems like there's always something. Um, yeah, there's some, I can't even speak of, uh, next company. But, um, yeah, people, you know, try to mess people up and there was, there was this giant, I, I did this show of Spiderman that Bono and the Edge wrote and it, we, it, it was riddled with issues from day one. People were getting hurt. It was, uh, uh, but it was, it was a big deal because U2 wrote the music and, uh, it was, it was really very loose, I will say, uh, because we were all in different rooms and, and this piano player had one really hard kind of virtuosic thing to play and I was not in his room. So I'm only hearing the secondhand but they would do all sorts of things like, you know, they, they come up behind him and, you know, they, they, they put their hands over his eyes so he couldn't see the keyboard and you have to play this thing all by himself and, and different things. They, you know, they'd be, you know, throwing nerf nerve footballs at his head and stuff. Like, it's just, you know, silly stuff. But, um, at that show once, uh there was a, a guy who came in and he, he had this remote control helicopter and he was, he was in, in, in, in the winds room and he was flying it around and it, uh during this uh one solo and he uh this piccolo solo, he, he, he clipped the mic with the remote control helicopter and like it made this horrible sound and it just thing after thing and, and uh at, at beautiful ones, I, he won't, he won't mind me saying his name. But this the saxaphone player, Aaron Heke was playing uh he had his uh he had a flute solo and uh it, it was right at the beginning of the second act. So at intermission, the conductor went down and the, you would not think the conductor would be the one to play the prank. But in this case, it was conductor went down and took his head joint off of his flute and uh you know, he and, and he put it up on the podium and uh and then uh Aaron comes back from intermission and, and he's, you know, you talk and you're not really looking at your instruments really. And he, you know, so the guy gives the downbeat for the second act and, and while he's conducting with one hand, he, he's, he's texting Aaron with the other hand and he said, I'm a enjoy. He said, he said, I'm, I'm looking forward to your flute solo and then Aaron looks down and, and, and, and he's got no head joint and then the conductor holds his, holds his head joint up and he's waving it at, at him, you know, just silly stuff like that. Unfortunately, there's less of that now than there was in
[1:01:20] John Snell: the. Yeah. Well, and that's the thing, you know, you're talking to the L A guys and I remember like the old Vegas players, you know, you're working so much and, you know, being a musician is so high pressure, you have to have those lighthearted moments and, you know, not because of maliciousness or anything, but just to kind of let go of all that pressure that, you know, I know the Vegas guys after their two AM uh gig would go out and play softball at, you know, 23 AM to just let it all go kind of thing. And you gotta, you gotta live a little bit.
[1:01:48] Tony Kadleck: Right. That, that's a great point, John, because it is so serious and what we, you know, I work so few hours of the day. Uh I mean, obviously you practice for those, those hours but, but, but when you're there, it's so it's so high pressure that you kind of have to do something to, to blow off steam sometimes, whether it's practical jokes or, or whatever it is, it's just part of the thing.
[1:02:11] John Snell: Just make sure no one gets hurt.
[1:02:12] Tony Kadleck: Exactly. Play as good as you can and don't let it affect the playing and the job gets done.
[1:02:16] John Snell:t Um, you know, and we, we could talk for four hours. I want to get into your, uh, composing and arranging as well because I know that's a big part of, of your career and, you know, your inspiration into music. Um So can you take us into, you know, what part that that plays in your life? I know you've arranged for big band and you've got a couple of C DS out and,
[1:02:37] Tony Kadleck: um it's, uh, unfortunately, it's not as big a part as I'd like it to be. I love to write and it's, I, I find it to be really fun and, and very rewarding when you hear great players play back what you're, you know, putting into either Sibelius or Ginale and it just sounds like chords and whatever. But, uh it, I do it in on my free time. Like I have a quite a substantial commute to work every day usually. And it's um it's a, it's an hour and 20 minutes on the train one way. So I have plenty of time to sit with my laptop and figure things out. And so I do it then, um, and I do it more for fun. I'm seldom paid for, uh, arranging, uh, but, but just something I always kind of dug doing and, um, and I, I'm always checking out the, the, the newest thing there, there's so many great writers. There's this guy in LA, Dave Sloniker. I just was got hip to him. He's, he's really great. And, um, obviously Vince Mendoza is a huge hero and, um, so many, there's, there's so much to listen to really that, uh, it, it just, just when I think, uh, maybe I'll just, you know, stop writing and then I hear something that's super inspiring. And the first thing I do is run to the piano and try to, you know, jump on the bandwagon again because there's always someone that's giving you goosebumps and, uh, and I, for me, it's, I, I, I just, I love it, uh creating things and, and, and just hearing great players play them and I tend to write things that are easy to play quickly because I guess that's my training is, you know, if I make it easy enough, it'll, you know, it'll go down easy and no one will have, you know, they'll, they'll play it and it won't be such a but then I realize people can mow down things that are way harder than what I'm playing. So it, it, the, the bar kind of continues to escalate, but I, I, I love it. I, again, it's not a source of income. For me, but I, I just, I just enjoy it. I just love it.
[1:04:34] John Snell: A labor of love
[1:04:35] Tony Kadleck: It is that, you know, the trumpet habit or the trumpet supports my writing habit, I guess in a way.
[1:04:40] John Snell: I love it. Uh So speaking of, so your latest album is sides, would you um or shoot sides are slides sides. Sorry, my coffee ran out. Let me start that again. Here. Go Preston. I got you something for you to do this time. It was going so well. Um So speaking of what? So your latest album sides? Can you talk a little bit about the inspiration behind that? And uh I mean, speaking of inspiration, I mean, that's the charts on that are just swinging. Um So where did, where did they come from? What was your inspiration with that? Oh,
[1:05:14] Tony Kadleck: Thanks. I uh you know, I, I did one in 2013 and um I mean, I have 40 charts sitting around and uh those were older and, and, and I, I just wanted to do a new one, of course, right away, but it's such a financial as Maria Schneider always says it's, there's nothing worse you can do financially than start a big man and start, you know, writing and paying people. Uh, but it's, you know, the reward is the payoff is huge. But uh so in 2018 we did this and uh it just, uh it, it, it takes so long to do it. Um Some of the charts were in fact commissions uh uh by this group, the Westchester jazz orchestra, which is now defunct. But, uh but I wrote a few of those for them. And then I, uh the other ones were just things I wrote out of a labor of love again. But we recorded in 2018 and then I did strings a few months later, uh maybe early 2019, I guess. And, and then, uh and then it just, it's so damn expensive that you, you, you have to wait and it's like, I just paid all these players in the studio and then you wait, you, you, you get a bunch more money, then he's OK. Now I can mix it, then you wait. It's like, OK, get a bunch more money now, I can master it and it just kind of goes in steps. Um I didn't wait until I had all of the money, which maybe I should have and then done everything because it took years to get it out and then COVID hit. Of course. So, well, I'm not making any money now. So here we are 2023 4.5 years after the recording and we're releasing it. But um it's, I, I, the first record I did, I just, I kind of played all the trumpet solos and I said, well, that's kind of boring, you know, and there's so many great trumpet players in New York. And so I enlisted a few of my favorite. Um and I got Marvin Stamm to play solo and Mike Rodriguez and Greg Gisbert. And so, um, and, and obviously solos on every instrument are, are terrific. Marshall Gilkes on trombone, and, um and um and just all sorts of Andy Snitzer on saxophone. So, um it just, it just took a really long time to get it out there. But I'm, I'm glad that it kind of surfaced finally. And uh and I'm, I will say I'm super proud of it. Um I'm not a blow your own honer guy but, but I, I, I am, I am happy and, and much of the satisfaction does not come from my own playing or, or writing but from their playing. Uh and, and, but it, but it is great and they, they just play the, you know, snot out of it. It's really wonderful.
[1:07:54] John Snell: So that's, that's wonderful and it's, it's available through your website and uh we'll make sure we have the links to how people can listen to it and purchase it if they wish. Um And do you have those arrangements available commercially or are those just for the album?
[1:08:06] Tony Kadleck: I do some of them, I do. Uh you need to make agreements for the composers and I haven't done that with everyone. So, um but yeah, I think the charts will eventually all be up there. Um And, and the, the record itself will be at different outlets right now. We're still in the uh process of kind of getting it all squared away and, and Apple Music and Spotify and all that stuff. But, but it will, it will be out there for sure. Uh, eventually and,
[1:08:32] John Snell: and I hate to ask this because this was a five year project. But do you have something new in the pipeline that you're working on or coming up or,
[1:08:40] Tony Kadleck: you know, I, I, I, I will say this, this gig, we just sit at Birdland like I've, I've led exactly three gigs in my life. One was a small group and, and two were CD release Events for the big band. And after you get done with them, the last thing you want to do is do anything. It's like there's so much that goes into it and, and you spend so many hours for like, basically 80 minutes worth of music. And I, I was thinking, boy, I'm just, I'm just gonna take a break now. And as soon as I got home from the CD release event, I started writing again. It's like I can't wait to do this again. So, so this time, I hope it'll be all originals because um it's not cheap to pay, you know, the artists for their, their, their songs and, and I love arranging because I, I like the concept of re harmonizing things and kind of re reinventing things in different ways. But, but I think I'm just gonna do my own stuff next time. So the short answer is yes, there will be something down the pipe but uh just gotta save my nickels.
[1:09:43] John Snell: I love it. I appreciate your honesty with the creative process, you know, because it's uh yeah, it's, it's, it's a struggle sometimes. So, especially when you have to pay for your own projects, you know, and, and a pandemic comes around and who knows what life is gonna throw at us. Um So speaking of which I want to shift, uh to kind of the nuts and bolts of your day, uh Do you have a regular practice routine that you go through or does it vary depending on what you have?
[1:10:10] Tony Kadleck: It varies depending on what I had to be honest. Uh so much of my day now as a 58 year old dude is too uh recover from the prior day. Um I do a lot of uh uh reconnaissance, uh or I don't know what you'd call it but, uh whatever damage I did the night before or the day before. Uh, it really needs to be. I want again, I, I go back to my first part of the interview or when I was talking about being young and stupid. Well, now I'm old and stupid but, But I'm, I'm not so stupid that I don't know that I do have to practice more now at 58 than I did at 21. And, um, so in the morning I, I have to, I have to kind of get the swelling down. I play a, when I'm playing commercial music, I play a reasonably small mouthpiece. So I have a huge problem with swelling. So, um, I, I lots of low soft notes pedal tones just trying to get the blood back in the face. And then, um, I just play as soft as I can almost so soft that the note won't come out. And I, I do that just to kind of get my aperture dial back in. And until I feel a certain way, I can't even really start practicing. I just have to get my, my, my face together. And uh the, as I always say, age is not your friend uh for a brass player. And so you, you have to work almost twice as hard, I think. Um At least I do anyway. And um, so it, it, it, it varies. Day to day is the short answer. Uh I, I, I didn't play much yesterday because I really beat myself up Saturday and Sunday. But now I, I, I warmed up before uh we, we did this and, and I found that I, I today is gonna be a big day. I'm gonna have to play a lot. It just, and some days you like Bobby Shew says some days you just mash your chops around your face and it's like, oh, I think I'm ready to go and other days. Oh, boy. You know,
[1:12:06] John Snell: Take each day as it comes. Right?
[1:12:07] Tony Kadleck: Exactly. And, and, and say, with students, like what, what, you know, I can tell you what I do but that doesn't really have any effect maybe on, on what you need to do. So, it's, it's kind of a, there's no one size fits all. Really?
[1:12:21] John Snell: Um, I want to get really geeky if I can for a moment. Um Let's get into equipment. What do you, what do you use? Horn wise, mouthpiece wise? I mean, you have a whole wall of mutes behind you. Maybe we can do a condensed mute mute description. Oh
[1:12:35] Tony Kadleck: boy, um mute. I just amassed over the years. I have favorites, but I don't really, I don't know, it's not uh I never, I mean, to some degree I understand if you're sitting in an orchestra, if you all want to use a Jo-Ral copper bottom straight, whatever, you know. Great, you know, but to me everyone's set up and sound and oral cavity are completely different. So it doesn't really bother me why when, when people show up with different mutes, it really doesn't. I mean, some mutes are definitely different sounding than others. But, but for the most part, if you have a cup mute, it's kind of a cup mute. Um uh I like these uh Soulo mutes. I, I've been enjoying those. Um Kenny Rampton, uh Ed Hirschmann, have this plunger out which everyone seems to really dig and I, I don't have that much plunger activity right now, but, but I look forward to delving into it when I, when I, uh do and, uh, I'm a fan of the Jo-Ral Harmon. I just like it. Uh The Zingers are great. They're a little bright for me. Uh, talking, speaking of geek out, um, and uh mouthpiece, uh GR was my guy. I, I played um I played Tottle for many years. Then I played Laskey for many years and then I played Monette for many years and I was having an issue and I spoke to Wayne Bergeron and he said, you know, you gotta go see GR and I said, well, I'm, I'm Bob Zer has a gig in Chicago coming up. Maybe I'll just make an appointment. So I did and GR hung out with me for seven hours on a Sunday. Just, he didn't even take a break. He just like worked with me the whole time and it was really great. He, he, he kind of fixed the issue that I had. Not that Dave Monette could not have done the same, but I just didn't happen to be in Portland, but I thought GR was really helpful and, and, and great. So I have a custom, you know, line of GR mouthpieces which I use. And uh I always start my day on a uh just an old uh GR 67 that someone gave to me, uh which I guess is like a 1.5 c um I'm not a huge equipment guy, but I do have a lot of it. Um So, uh so I play that but I mostly my bread and butter is on my uh Kadleck, I guess they call it, which is probably between a three and a five and fairly shallow uh trumpets. I had been playing a 6335 Yamaha and uh it was great and uh after my CD release party just maybe three weeks ago, I, I just wasn't feeling, I felt like it wasn't, it wasn't really doing it for me. So, for the first time in maybe 12, 15 years, I, I bought a new horn. I bought an 8345 which is a large bore. You, uh, it's heavier, uh, on paper. I should not love it because it's kind of goes against everything that I tend to love, but I, I kind of like it. I'm still in the honeymoon phase. So, so we'll see what, where that goes. But for right now I'm, I'm on board with that.
[1:15:39] John Snell: Nice, nice. Yeah, very geeky. I appreciate it. Thank you.
[1:15:43] Tony Kadleck: My pleasure. I also play a Yamaha, but I also have a Van LAar horn that I enjoy very much of, a B3.
[1:15:51] John Snell: Do you do any, uh C or Piccolo in the, in the studios or in, in Broadway.
[1:15:56] Tony Kadleck: Yeah, I have a, an old Yamaha, uh, 60 whatever, 40 large C, 6345 I guess, with a Malone leadpipe. And, uh, I bought it used and I play a Stomvi, elite pic and, uh, I had a Schilke for years and I just thought that Stomvi was a better horn for me just to pick it up and play it because I will confess that Piccolo is not part of my daily arsenal. Unfortunately,
[1:16:27] John Snell: those Elites are fun. Those are fun horns.
[1:16:29] Tony Kadleck: Yeah, they're good.
[1:16:31] John Snell: And, uh, we'll save the valve oil for the follow up. We keep everyone in suspense and we'll talk about, uh, and the follow up podcast, uh, Tony, it's been absolutely amazing having you on here. I can't believe like we've already gone way over an hour. So you've been so generous with your time. Thank you. I'm so
[1:16:48] Tony Kadleck: sorry. I can ramble on and on. So. No. Well,
[1:16:52] John Snell: and I, I wasn't, I was half joking about the follow-up. I'd love to do one with you at some point or maybe a live Q and A or something. We'll talk about that. Um, you have, uh, TonyKadleck dot com's website, right? Is that the best way to find your goings on and other things or social media? What's, uh, what do
[1:17:08] Tony Kadleck: you have? No, that, that's great. Um, I'm on Facebook, but it's limited obviously. But, uh, yeah, the, the website is where things are mostly updated.
[1:17:16] John Snell: So awesome. So Tony Kadleck dot com and we'll have the links to that in the description and the show notes and all of that stuff. Um So, yeah, absolute honor, Tony. Before I let you go, I have one last question for you. Uh If you could leave our podcast listeners with your best piece of advice and it could be about anything. It could be. Trumpet could be, business, could be, life could be gardening. It doesn't matter. Uh what would your best piece of advice be?
[1:17:38] Tony Kadleck: Well, uh yeah, I guess, I guess it's not that hard. Uh in, in music. There are so many good players and it's, it's when you get to a certain level, it's, it's, it, there's so many people, we're all replaceable. We're just all, there's no one, no one of us that can't be replaced by someone who can do the job equally well. So I always tell my students just be nice just to be a nice person, be fun to hang around. Just, just, just be a per a cool person and, and, and, and just be respectful and do the best you can and uh and, and you'll be fine. Everyone plays great, but there are some people out there that are more fun to sit next to you than others and be one of those people.
[1:18:22] John Snell: Awesome, awesome advice, Tony. Thank you so much.
[1:18:26] Tony Kadleck: Thank you John. I appreciate the time
[1:18:30] John Snell: Well, a huge thank you to Tony Kadleck for providing such wonderful information, advice, insights into what it takes to be a New York City musician at that level. Uh doing so such a wide range of gigs and performing and arranging and the kind of things that it takes to, to perform at such a high level, never knowing what your next job is gonna be or being in a Broadway pit and having to play day in and day out uh and keeping focus all the things like that.
And one of the things I love about doing this podcast now is kind of seeing where people come from and that, you know, the interests that started maybe early on in their life, sometimes not. Uh but like with Tony, particularly as he mentioned, where he was studying jazz and studying classical and, you know, that opportunity with the Boston pops and things like that, really all of those things click, you know, and it reminds me it's in um a lot of the, the, the business and leadership kind of literature they talk about, you know, there's a lot of people that do one thing well, but if you can do two things well and where those two different things intersect is where you'll have your most success or can have your most success. And uh you know, this, this is Tony's perfect example of that where uh especially being in, in New York City where you have such a wide range of styles and playing opportunities. You know, I'm sure there's fabulous classical musicians and there's fabulous jazz musicians. But players that can combine the styles do both, you know, turn the switch on and off are really what makes players like that so valuable, so huge.
Thank you to Tony, check out his new album "Sides" as well as his other albums I might add are awesome. He has, uh, charts available. All of his, all of his stuff is available website TonyKadleckdot com. We'll make sure we have uh links to that in the description down below or on our show notes at bobreeves dot com. If you go to the blog page, you'll see all the show notes for this episode and most of the others.
And this brings me to a couple of things I want to talk about. Here's a couple of projects we're working on here at the shop in uh especially for the podcast. Uh One thing is if you're listening, you're a new listener. All of the episodes, All 100 episodes are available free on the podcast platforms, Apple podcast, Spotify, Google Podcast. I mean, I'm behind the times. I'm sure there's a dozen others now where you can go back and you can listen to the whole archive of the guests that we've had from Paul Panichi episode one up to Tony Kadleck episode 100.
We only have show notes for probably the last 30 or so podcasts. Because, long story short, when we switched website providers, we lost all of the show notes pages. So we have to recreate them. And I wish that this is the only thing I had to do here at the shop. But I'm trying to go back in history and recreate those show note pages for each episode so that we have the complete archive on our website.
So where do you come in on this? One of the projects I'm working on is creating transcripts for each of the episodes. Uh both for accessibility means. And also sometimes we just like reading what people are saying instead of listening Uh with headphones all the time. Sometimes, you know, because we different, different types of learning uh learners. So I'm starting with each new episode. I'm gonna have a podcast transcript for the episode, but that means we have 90 some odd episodes that still need transcripts.
So where can you help? I have software that can automatically create a transcript. However, it's not very accurate, especially when it comes to technical terms, you know, things like players' names, Arban book, things like that. And it takes me about an hour to go through and edit and clean up the transcript about as best as I can. If you are interested and want to help with this project and can donate an hour or hour and a half of your time. I can provide you with the raw transcript that our software kicks out and if you can kind of edit it and massage it a little bit to make sure to correct spellings and get people's names right. I would be forever indebted to you and you would be a part of The Other Side of the Bell history and lore.
So if you are interested in contributing to this community, send me an Email to John at boreeves dot com, info at Bob Reeves dot com. Anything at Bob Reeves dot com, it'll get to me, but directly to me is John J O H N at Bob Reeves dot com. And let me know you're interested and I will start uh sending transcripts to you even if it's just one, if you can just do one and we have a 90 some odd of you that are interested in editing one, then they're all done. And then we have the transcripts for each podcast up on the web for posterity's sake. So that's uh one of the projects we're doing is getting all of the show notes back up on the website and having full hopefully correct transcripts for each episode.
The other thing we're doing is we're gonna go to two times a month, uh whether it be a full episode or maybe a bonus episode. So we've already had Preston behind the scenes, my audio engineer, we've been cranking out episodes and interviews and we have some really exciting things coming up, we have, I think three or four podcasts already in the Can as of the airing of this episode. So we have a amazing episode with Greg Spence from Australia, previous guest and Julie Baxes. And this is specifically on Focal Dystonia. So not the typical format we normally do. Uh, Greg Spence has a wonderful course, uh, Mystery to Mastery and Wind Works, uh, but has a really extensive experience in helping people with focal dystonia. And Julie is, oh, you're gonna love her. She has, she suffers from uh musicians focal dystonia. And so she talks about her symptoms and the things she was experiencing. Greg talks about techniques to help deal with it both mentally and physically. So we have that coming up and we have Neil Berntsen of the Pittsburgh Symphony joining us for an upcoming episode and we have Christine Kamau, a wonderful trumpet artist, jazz, saxophone, singer, composer, artist from Nairobi Kenya joining us for a future episode. So our first African artist, I'm so excited to have her on and bring her stories to you along with many, many others. All right, we've made it through episode 100 other. Quick shout out Bob Reeves Brass just celebrated its 55th anniversary. We were founded April 1st, no fools there. April 1st, 1968. So congratulations again to Bob Reeves for having the vision to set up this company 55 years ago. And our wonderful staff here that keeps it going for the next 55 years. That's it. Hit that subscribe button. Give us that five star review and until next time, let's go make some music.