Alan Kaplan – Trombone Interview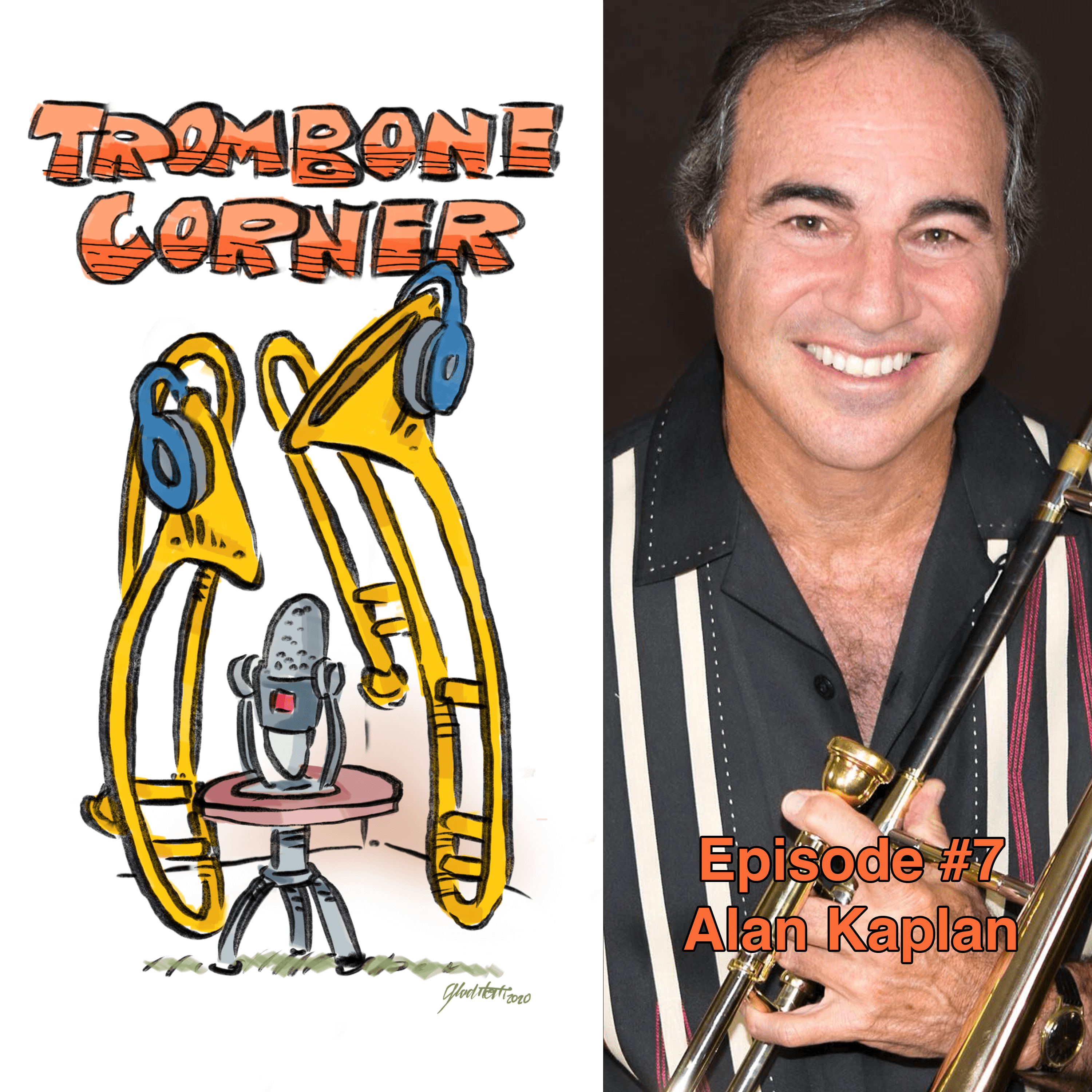 Welcome to the show notes for Episode #7 of the Trombone Corner podcast. This episode features trombonist Alan Kaplan.
Listen to or download the episode below:
Podcast: Play in new window | Download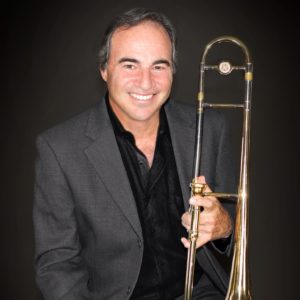 Alan Kaplan has long been one of the busiest studio and freelance trombonists around. Growing up in Los Angeles he began playing at the age of eight. He tried to prepare for a "real" job, majoring in engineering at LA Valley College, but by the age of nineteen he was on the road with Buddy Rich. He was the youngest trombonist ever to play lead with that band. The next few years found him playing with big band legends such as Harry James, Louis Bellson, Don Ellis, and Lionel Hampton.In the ensuing years, Kaplan's studio career took off. His recording credits vary vastly from Marvin Gaye to Johnny Mathis to Madonna to Placido Domingo to Sarah Vaughan to Oingo Boingo to Whitney Houston to the Hollywood Bowl Orchestra, Phil Collins, Pharell Williams, Celine Dion, Josh Groban, Michael Buble, Paul McCartney, Harry Styles, Bob Dylan, Bryan Adams, Nirvana, Neil Young, Harry Connick, Lady Gaga, and countless more.
Kaplan's TV credits include such shows as Hawaii 5-0, Dynasty, Voyager, Star Trek, Home Front, Mash, Dallas, Simpsons, Fantasy Island and hundreds of others. He has been the featured trombone soloist on more than 1000 cartoons such as Tiny Toons, Animaniacs, Tazmania, Pinky and the Brain, 101 Dalmations, Timon and Pumbaa and many others. He is currently working on Family Guy, American Dad, Orville, Mickey Mouse Shorts,  Agents of Shield, Star Trek, Once Upon a Time, Pennyworth, Blood and Treasure, Stargirl, Picard, Crisis on Infinite Earths, Animaniacs reboot, and Looney Toons.
He was a regular member of the staff bands on the Merv Griffin, Joan Rivers, and Star Search Shows. Several times in the last few years, Alan has been in the orchestra on the Academy Awards. He also was in the band for the Jerry Lewis Telethon for over thirty years.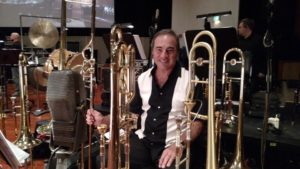 Throughout his career, Alan has performed and recorded with Frank Sinatra, Barbra Streisand, Harry Connick, Boz Scaggs, Cheap Trick, Tony Bennett, Tower of Power, Josh Groban, Michael Jackson, Celine Dionne, Madonna, The Who, Elton John, Spinal Tap, and many, many more.
His movie credits are perhaps most impressive of all, a list of some 1100 plus films including "Animal House", "Airplane", "Dances with Wolves", "Out of Africa", "Sleepless in Seattle", "Beauty and the Beast", "Hercules", "Apollo 13", "The Lion King", "Con-Air", "Batman and Robin", "Silverado", "Godzilla", "Zorro", "Planet of the Apes", "Spiderman 1,2, and 3", and "Men in Black 2", "Pirates of the Carribean 1,2, and 3″,"Star Trek XI","The Incredibles 1 & 2″,"Up", "Transformers 1&2″ ,"Mission Impossible 4″," Star Trek"," Rise of the Planet of the Apes", "Inside Out", "Tomorrowland", and " Ted", "Ted 2",  "Star Wars Rogue One", "Spiderman 4", "The Dark Tower", "Jurassic World", "Spiderman Homecoming", "War for the Planet of the Apes", "Coco", "Ready Player One", "The Greatest Showman", "Lego Movie 2″, " Ralph Destroys the Internet", "Alita; Battle Angel", "Frozen 2", "Men in Black: International",  "Spiderman: Far From Home", "Soul", "Onward", "Bad Boys For Life", "An American Pickle", and "Scoob!" to name just a few.
Alan has been featured in articles in many publications including The Brass Herald, Windplayer Magazine, Downbeat, ITA Journal, and International Musician.
In January of 2002 Alan released his first solo album. It is a beautiful collection of standard ballads arranged for a thirty piece orchestra called Lonely Town. In August of 2012 He released a new CD called "Secrets of Hoyt's Garage". In 2017 Alan released three play-along albums for Music Minus One. "Ballads for Trombone with Orchestra", "Standards for Trombone", and "Mostly Mozart Arias".