Dr. Brett Baker Trombone Interview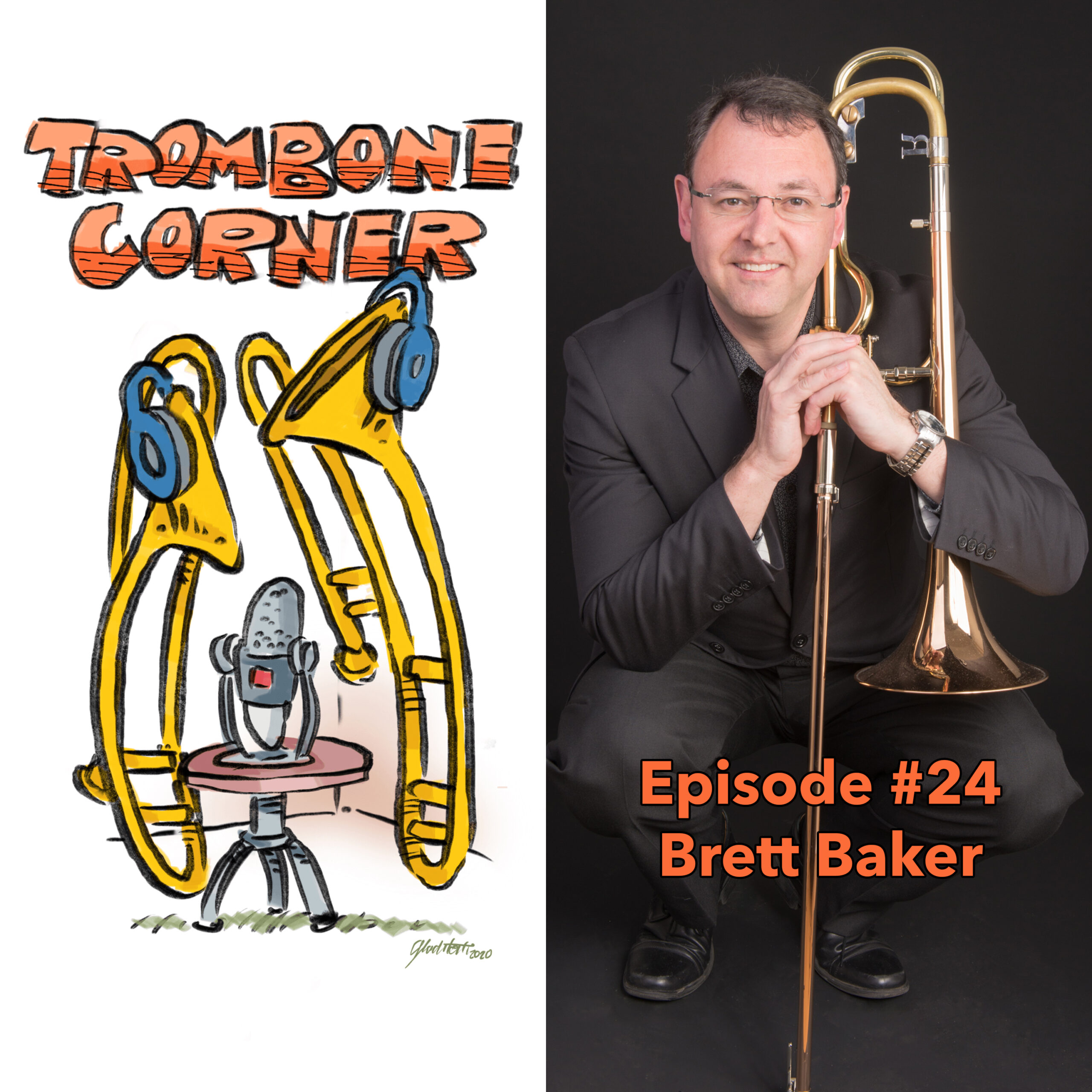 Welcome to the show notes for Episode #24 of the Trombone Corner podcast. This episode features trombonist, Dr. Brett Baker. Listen to or download the episode below:
Podcast: Play in new window | Download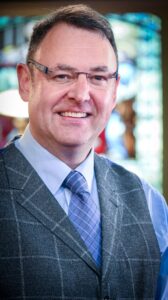 Brett Baker is viewed internationally as a leading brass performer and educator. He is passionate about encouraging composers to write pioneering new repertoire, having commissioned over 100 trombone solos and is one of the most recorded brass soloists. Brett was Programme Leader for Musical Arts (previously band musicianship) at the University of Salford for seven years. He continues to be an Artist for Michael Rath Brass Instruments and is long serving Principal Trombone of the Black Dyke Band. Recently he became Marketing Lead & Global Artist Liaison for Denis Wick Products and Vice Chair of the Association of Brass Band Adjudicators.
As well as a performance schedule of 40 concerts a year, Brett enjoys presenting workshops, specialising in solo performance and band training. Brett has performed on over 30 solo albums, 8 under his own label of White River Evocations, which produces and distributes CDs. He has performed as guest soloist on a further 40 CDs. He regularly tours in the USA, Europe, Australia and New Zealand as a soloist, teacher, conductor and adjudicator. As a consultant, Brett, has worked with Michael Rath Musical Instruments for over 18 years on instrument design and has assisted in production of a signature mouthpiece. He was taught by Robert Morgan, Lyndon Baglin, Steve Walkley, Christopher Houlding, Kevin Price and Denis Wick.
As a conductor, Brett has many associations with bands in the North of England, and has achieved contest successes with Northop, Ratby and Longridge bands. He has been guest conductor of the University of Salford Brass Band, the brass band at the Royal Northern College of Music, thew National Youth band of Scotland, the European Youth Brass Band, Thoresby Colliery, Carlton Main Frickley Colliery and the Leyland Band.
In 2014 Brett conducted Tongwynlais Temperance at the National Finals of Great Britain in the Royal Albert Hall, London. Brett was conductor of the University of Salford Symphonic Wind Band from 2014-2019. He is currently Musical Director and tutor of both the Yorkshire Youth Brass Band and the North-East Midlands Youth Brass Band and has conducted the massed ensemble at Trombonanza in Argentina. For over 20 years, Brett Baker has been keen to promote new music for the trombone, commissioning over one hundred works from composers and arrangers. 
As an adjudicator, Brett, has judged regularly, the International Trombone Association in the USA, the National Solo Championships in Switzerland, many Association contests, the Scottish Open, Butlins Mineworkers Festival, the National Finals in the Netherlands, Lithuania, New Zealand and Australia. He has judged all the regional area qualifiers for the National Championships of Great Britain and many solo contests worldwide.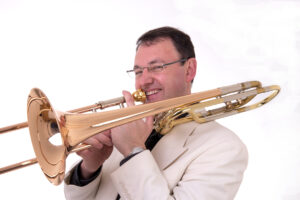 He has been trombone tutor of the National Youth Brass Band of Scotland, the National Youth Band of Wales, National Youth and Children's Brass Band of Great Britain, the European Youth Brass Band, the International Brass Band Summer School in Swansea as well as low brass tutor of the International Summer School in Dartington, Devon.
In 2020 Brett won the ITA Presidents Award for Solo Performance and services to the International Trombone Association where he has been featured regularly as a soloist including in Salt Lake City, Utah in 2023.