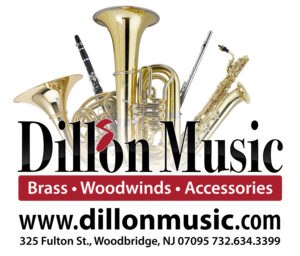 Join us in Woodbridge, NJ November 9-11!
Get ready, trumpet enthusiasts! We are thrilled to announce that Bob Reeves Brass will be doing a pop up shop at Dillon Music in Woodbridge, NJ. Dillon Music is perfectly situated close to New York City, and a short drive from Philadelphia and Washington D.C.
Don't miss out on this fantastic opportunity to explore our extensive range of products, meet our team of specialists, and discover the latest innovations in trumpet technology. Consultations and valve alignments are available by appointment only by emailing Dillon Music at sales@dillonmusic.com or calling 732-634-3399.
What to Expect at the Bob Reeves Brass Booth
An impressive selection of over 300 trumpet mouthpieces, including the brand new for 2023 #19 commercial backbore and the BOOM★ Dan Rosenboom Signature Model.
Orchestral Models in various sizes such as 3C, 1-1/2C, 1-1/4C, and 1C for a tailored playing experience.
Innovative designs like the Dynamic Mass and C2J mouthpieces.
A variety of flugelhorn, piccolo, and cornet models along with our Classical Series mouthpieces.
Meet Our Specialists
This is a great opportunity to meet with our trumpet specialists, Brett Kendall and John Snell. They'll be more than happy to consult with you, answer any questions, and help you find the perfect trumpet setup tailored to your needs.
Unlock the Full Potential of Your Trumpet with a Bob Reeves Brass Valve Alignment at Dillon Music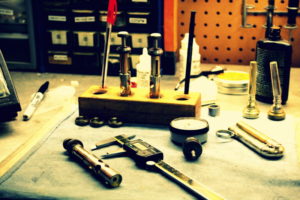 Are you looking to take your trumpet playing to the next level? Don't miss this incredible opportunity to get a Bob Reeves Patented Valve Alignment right at Dillon Music. No need to ship your trumpet to our shop – simply drop it off at the store and pick it up later that day! Make sure to make an appointment by emailing sales@dillonmusic.com or calling them at 732-634-3399!
Not sure if you need a valve alignment? Bring your trumpet by Dillon Music, and we'll measure its alignment for you, free of charge.
Mark Your Calendar!
November 9-11, 2023
Dillon Music, Woodbridge, NJ
Join us for a weekend full of excitement, innovation, and all things trumpet at the 2023 National Trumpet Competition. We can't wait to see you there!