Paul Baron and Bobby Medina – Trumpet Interview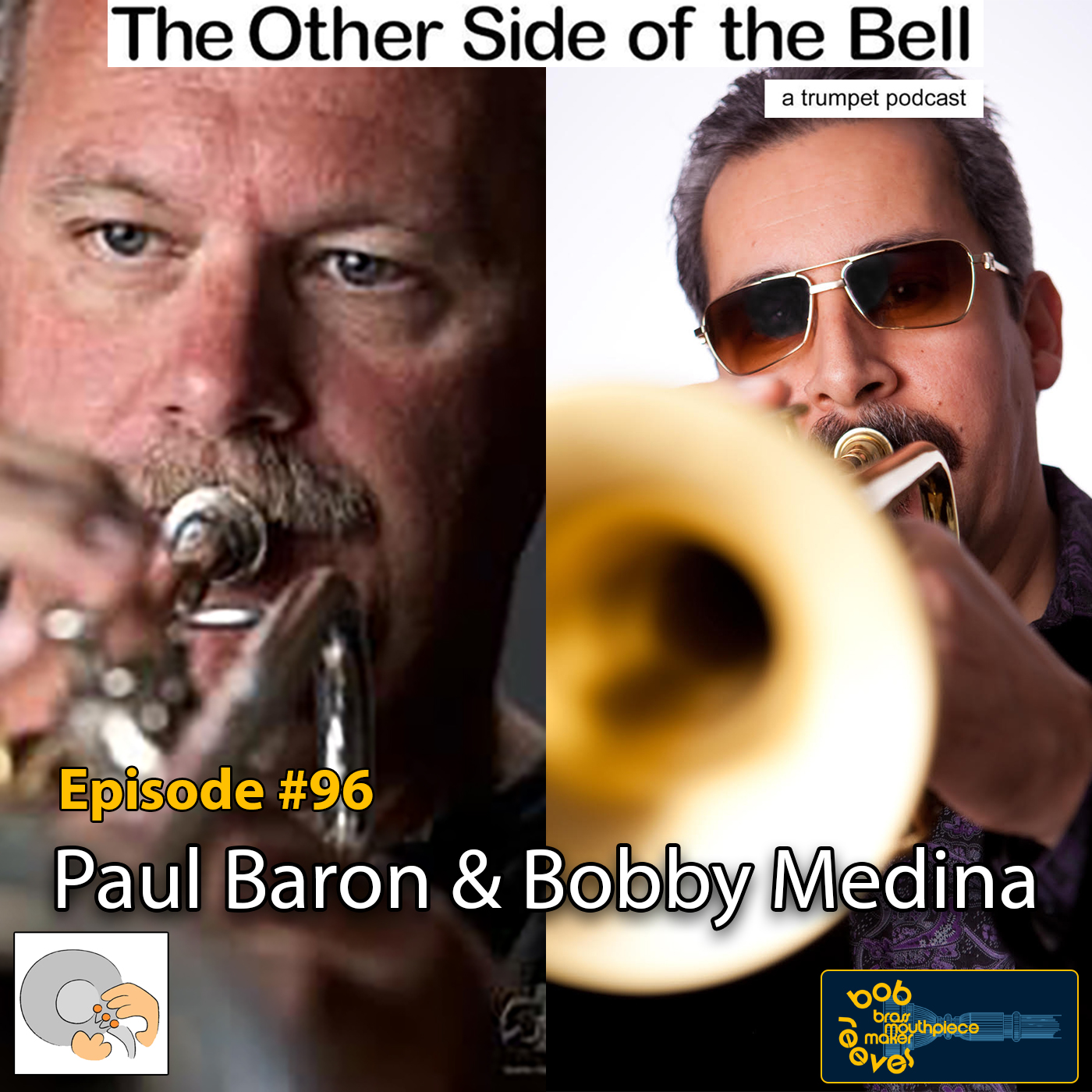 Welcome to the show notes for Episode #96 of The Other Side of the Bell – A Trumpet Podcast. This episode features trumpeters Paul Baron and Bobby Medina.
Listen to or download the episode below:
Podcast: Play in new window | Download
About Paul Baron and Bobby Medina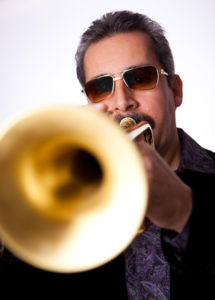 Bobby has four solo recordings under his name along with world tours and live performances with legendary musical artists including Ray Charles, Frankie Valli, Wayne Newton, Mel Torme, Temptations, National Touring Broadway shows and more. Student of legendary teachers including James Stamp, Bobby Shew, Carmine Caruso, Charley Davis. Medina's 40+ years experience has been presented at masterclasses in the USA, Europe, South America and Asia helping players of all levels overcome their playing deficiencies and frustrations through specialized mental and mechanical techniques.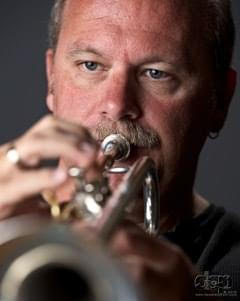 Paul's professional career began 40 years ago. His lead trumpet can be heard on over 1,000 jingles, hundreds of albums, dozens of movie scores and he's played, recorded and toured with Aerosmith, Lynrd Skynrd, Barry Manilow, Bob Hope, Wayne Newton, nearly twenty Broadway shows including Disney's Newsies, Aladdin, Frozen and many more. Paul's teaching has led him to give nearly 100 masterclasses and decades of private instruction teaching players how to repair and reprogram their playing to be the most efficient possible.

Two years in the making, this is the most comprehensive trumpet course on the net! For all levels of players from beginners to seasoned pro's. Whether you're a soloist, lead player, symphonic, jazz, commercial or other, you'll learn the science behind total mind body integration resulting into amazing sound, musicality, range, endurance, tonguing, fingering, pedal tones, intonation, flexibility and much more. This specialized training pulls back the curtain so you learn easily through bite sized videos. The 19 modules and 175+ videos take the mystery out of trumpet playing and immediately insures to get you on the road to success. This program is not only endorsed by numerous world class professional trumpeters but also by players just like you!