Lasse Lindgren – Trumpet Interview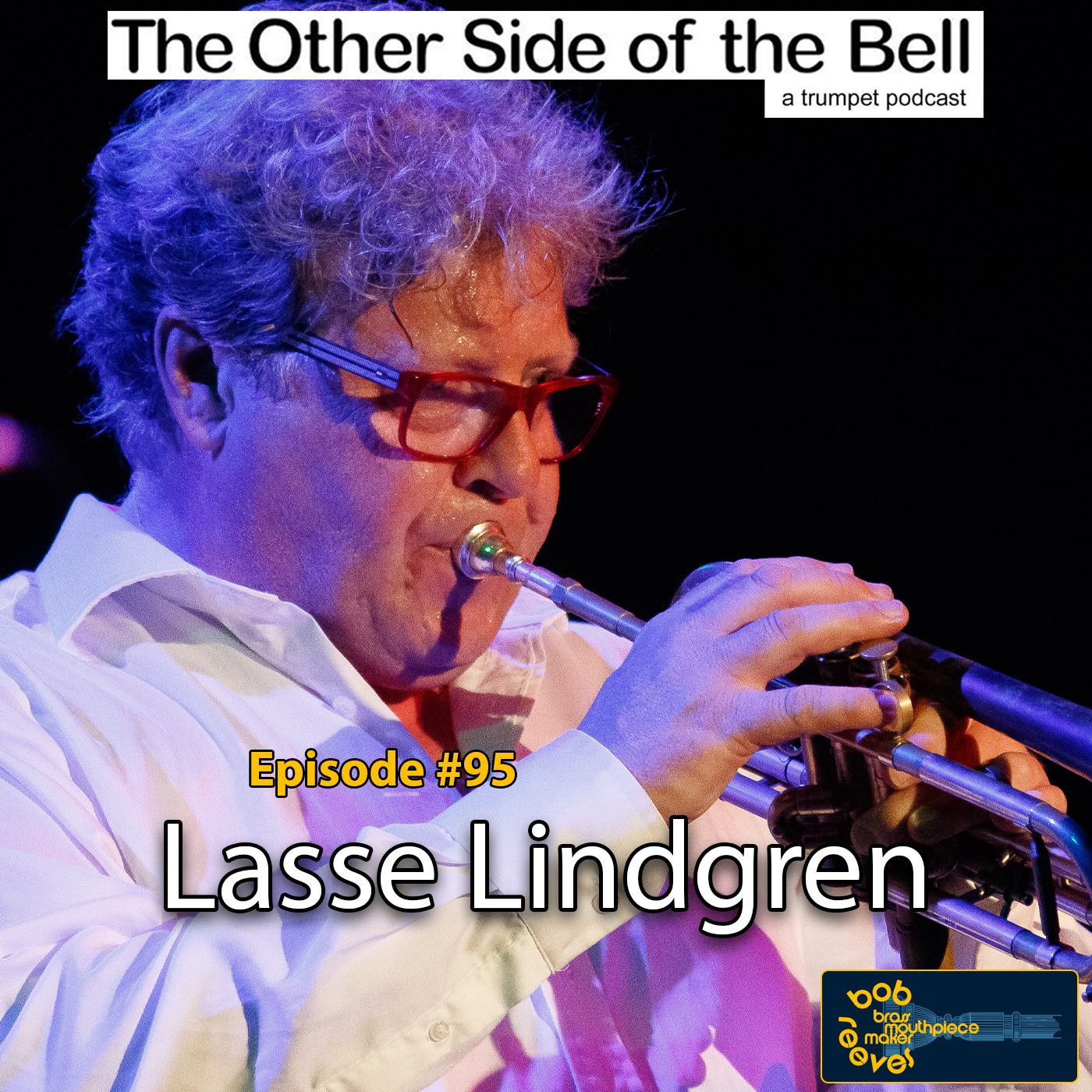 Welcome to the show notes for Episode #95 of The Other Side of the Bell – A Trumpet Podcast. This episode features trumpeter Lasse Lindgren.
Listen to or download the episode below:
Podcast: Play in new window | Download

Lasse Lindgren works as a jazz musician, trumpet player, composer, rehearsal leader, bandleader and lecturer. Ever since Louis Armstrong's unique trumpet voice captured my ear at the age of five, I have tried in different ways to express myself with my own individual voice on the trumpet, an instrument I was given at the age of eight.
I was born in 1962 in Gothenburg, Sweden. I studied at the music departments of the high schools of Ljungskile 1980–81 and Ingesund 1981–83 and at the Royal College of Music in Stockholm 1984–86.
Lasse Lindgren worked busily as a freelance jazz-and-lead trumpeter during his years as a music student and in the years following during the '80s when he lived in Stockholm. The first band under Lasse's own leadership was called "Outfront" and this was followed by another that among its activities toured with valve-trombonist and composer Bob Brookmeyer.
Lasse then started a family and moved to Sandviken, working as jazz-and-lead trumpeter with Sandviken Big Band 1989–1997. He also performed in the same role with Bohuslän Big Band 1991–1997 and in the following years with the Danish Radio Big Band (later "Jazz Orchestra") 1997–2000.
In recent years he has diversified and let go of the world of employment in order to pursue his more personal dreams. The Lasse Lindgren Constellations come in a wide variety of settings and possibilities.