Andy Martin Trombone Interview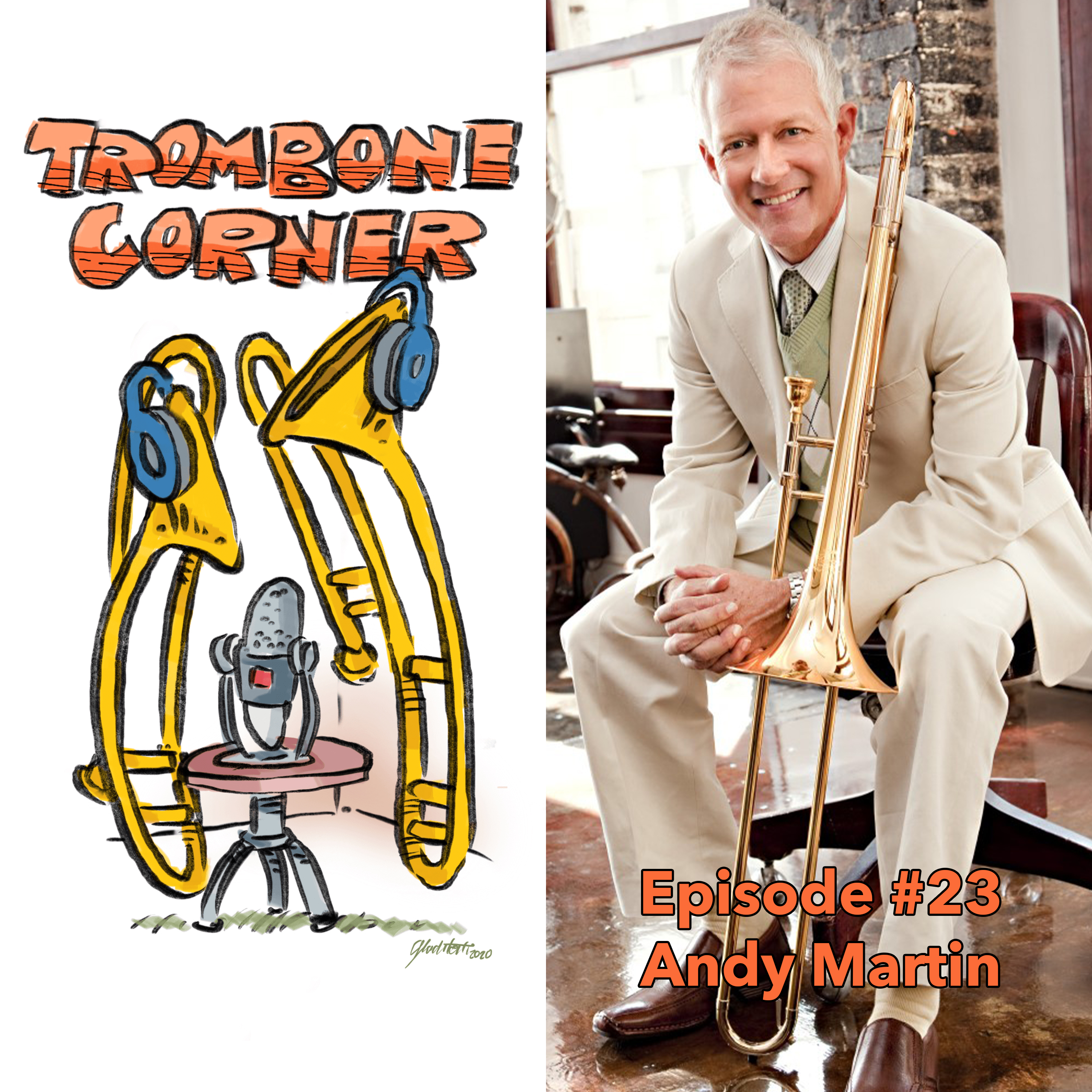 Welcome to the show notes for Episode #23 of the Trombone Corner podcast. This episode features trombonist, Andy Martin
Listen to or download the episode below:
Podcast: Play in new window | Download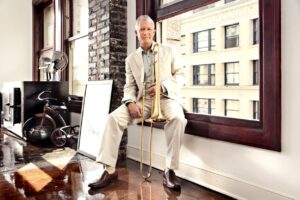 Coming from a musical family, trombonist Andy Martin launched his career while still in his teens. His technique and virtuosity quickly established him on the Los Angeles music scene. As an instructor, Martin has influenced countless young players. He has appeared at many colleges and universities throughout the country as a guest artist and clinician.
A world-class jazz musician, Martin is featured as leader or co-leader on twelve albums. These albums showcase his collaboration with other top jazz artists such as the late Carl Fontana, Pete Christlieb, Bobby Shew, and Eric Marienthal. He has also collaborated as a sideman with jazz greats such as Stanley Turrentine and Horace Silver. Martin had a long association with British bandleader and jazz promoter Vic Lewis, and was the featured soloist on many of Vic's CDs.
Martin is well known for his work as a lead player and featured soloist with virtually every big band in L.A. Martin is the lead trombonist and featured soloist with Gordon Goodwin's Big Phat Band, the lead trombonist and soloist for The Tom Kubis Band, and was a featured soloist for the Bill Holman Big Band for 15 years. He has appeared in bands led by Jack Sheldon, Louis Bellson, Quincy Jones, Matt Cattingub, Bob Curnow, Patrick Williams, and Sammy Nestico, among others.
Martin has long been one of L.A.'s most prominent trombonists for commercial recordings, television and motion picture soundtracks and live theater. He has contributed on albums for many popular artists, including the Pussycat Dolls, Coldplay, and Michael Bublé. His television credits include the Grammys, the Emmys, the Academy Awards, the Golden Globes and the Screen Actors Guild Awards. Martin has been the lead trombonist on television shows Dancing With The Stars and American Idol, and has appeared regularly on the soundtracks of major television series such as Family Guy, American Dad, and King of the Hill. His motion picture credits span the soundtracks of over 150 major films.