The Boom Trumpet Mouthpiece
We are excited to announce the Dan Rosenboom Signature Model trumpet mouthpiece. The "Boom" trumpet mouthpiece combines the artistry of Dan Rosenboom with the acoustical design and manufacturing of Bob Reeves Brass. After months of design, testing, and revisions, we have created a mouthpiece that responds so quickly, you forget it is there.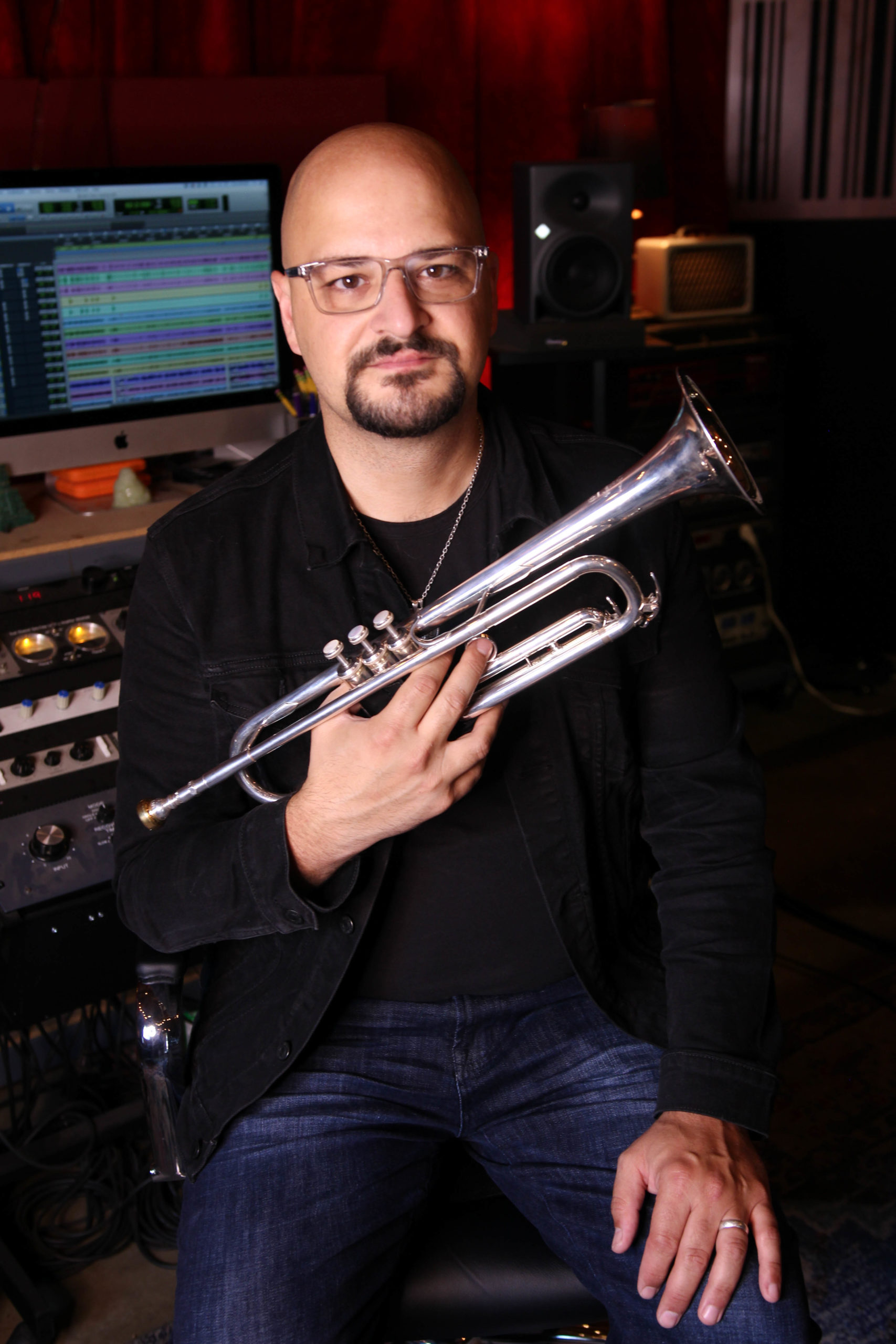 ""With the Boom mouthpiece, the Bob Reeves team has achieved a fantastic blend of warmth, clarity, flexibility, precision, and versatility. The modern trumpet player is expected to move seamlessly through a variety of styles and contexts, and this mouthpiece offers a huge range of sonic possibilities with very efficient and consistent response. I think we've arrived at a design that gives a player maximum creative flexibility and is a joy to play!"

Dan Rosenboom
BOOM TRUMPET MOUTHPIECE SPECIFICATIONS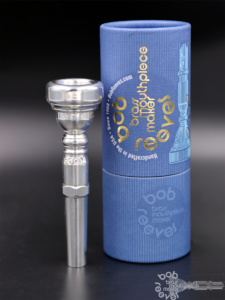 RIM
The BOOM trumpet mouthpiece is available with any of the Bob Reeves Brass rims. Dan's personal mouthpiece is made using our Classical Series 6C rim.
Cup
The Boom mouthpiece features a medium-deep, conical shaped cup with a modified entrance to the throat.
Backbore
The backbore is newly designed to maximize response, articulation, flexibility and warmth in the tone. It is well-balanced in all registers creating an even response and quick articulation.
Other options
Dan's personal mouthpiece is converted for sleeves with a #4.5 sleeve, however, it may be ordered with either a standard solid shank or converted for sleeves.
ABOUT DAN ROSENBOOM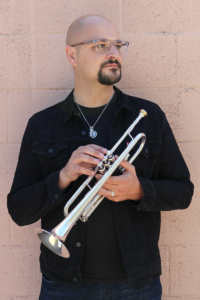 Dan Rosenboom is an internationally recognized trumpet player, composer, and producer. He is known as a prolific member of the Los Angeles creative music scene, having released more than 25 albums of original music as a solo artist and bandleader and has supported over 60 artists across nearly 90 releases on his label, Orenda Records. Rosenboom frequently performs in Hollywood Studios for major film and television soundtracks, highlighted by the latest Star Wars trilogy, with such notable composers as John Williams, Danny Elfman, James Newton Howard, Alan Silvestri, and Alexandre Desplat. He has also performed often with such elite ensembles as the LA Philharmonic, the LA Chamber Orchestra, and the LA Opera. His own music eschews genre distinctions and draws from such disparate influences as jazz and Black American Music, metal and experimental rock, contemporary classical music, folk music from around the globe, and a broad range of progressive music from the avant-garde. He studied at the Eastman School of Music, CalArts, and UCLA, where he earned advanced degrees in music. The Los Angeles Times has called Dan Rosenboom "a musician dedicated to exploration and expression, regardless of anyone's imagined boundaries," and "a phenomenon."
As a composer, Rosenboom has been recognized with grants and awards from the American Composers Forum, ASCAP, the Meet the Composer Foundation, and the Yvar Mikhashoff Trust for New Music. As a bandleader, he has brought his music to such renowned stages as the Monterey Jazz Festival, Angel City Jazz Festival, Jazzfestival Saalfelden and Jazz em Agosto. Working closely with LA icon Vinny Golia, and with his own Balkan jazz-rock group PLOTZ!, and improv band DR. MiNT, as well as many other projects, Rosenboom has solidified his place as a pillar in LA's music community.
Rosenboom's iconoclastic protest band Burning Ghosts has drawn international attention for their rousing blend of experimental jazz, punk, and metal as response to modern socio-political ills. To date they have released four albums, including one on John Zorn's legendary Tzadik label, and have toured in the US and Europe. In a review of their self-titled debut, Something Else Reviews dubbed them "the Rage Against the Machine of jazz."
Rosenboom is an advocate for progressive music education. He currently teaches at UCLA and Pasadena City College, and his own pedagogy book, The Boom Method: Universal Fundamentals for Trumpet and Other Instruments, Vol. 1, was published by Balqhuidder Music in 2019. His writing has also been published in John Zorn's Arcana IX: Musicians on Music on Tzadik.