Freddie Jones – Trumpet Interview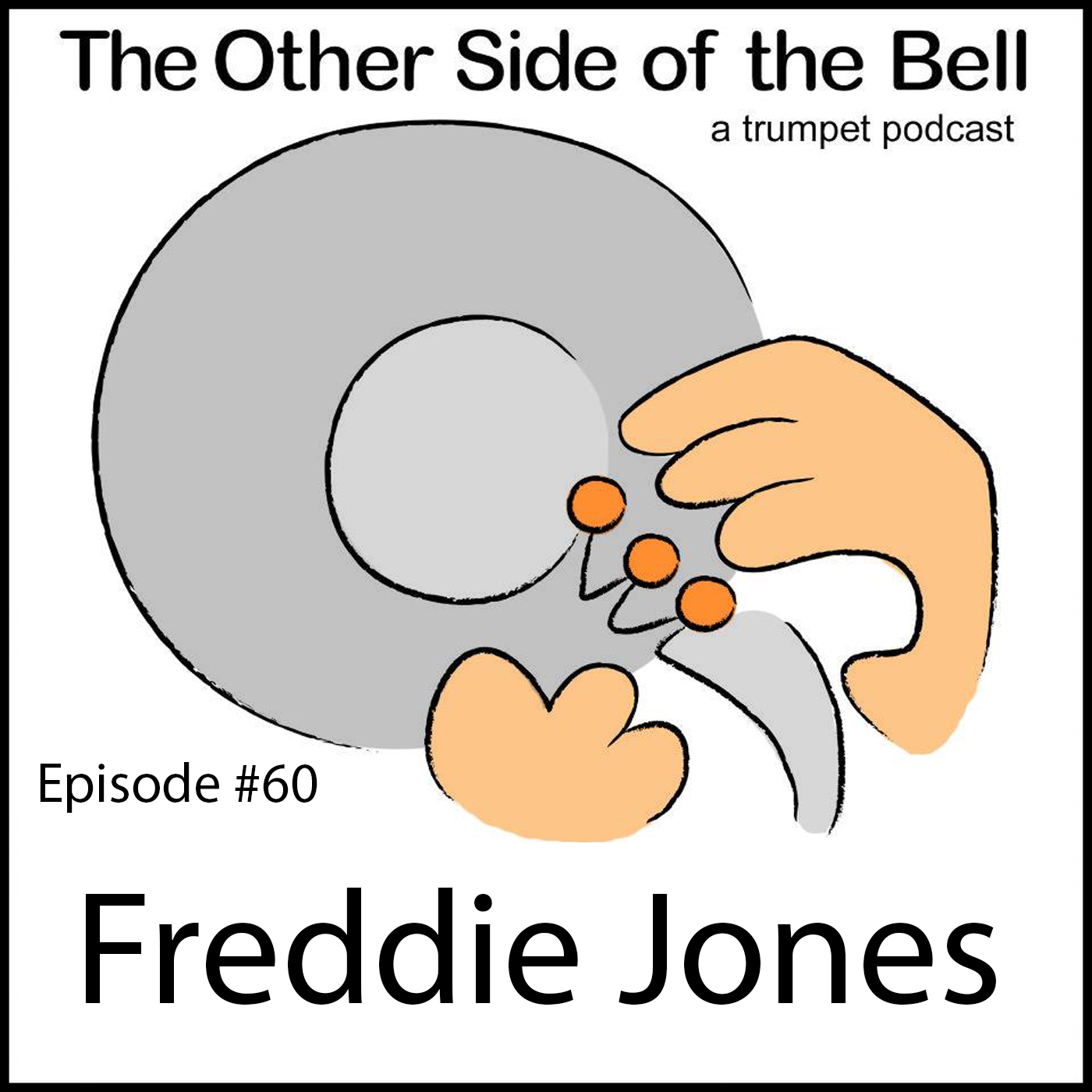 Welcome to the show notes for Episode #60 of The Other Side of the Bell – A Trumpet Podcast. This episode features trumpeter Freddie Jones.
Listen to or download the episode below:
Podcast: Play in new window | Download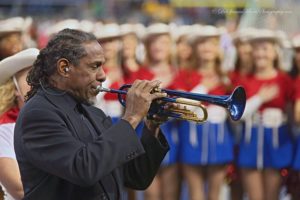 Freddie Jones is a popular jazz trumpet player and composer in the Dallas/Fort Worth Metroplex. With an amazing musical gift, Freddie Jones kicks up the energy of a room a notch or two and thrills a jazz-lover's soul! Audiences are in awe of the sound this Freddie Jones can coax from his horns. Freddie has taken his trumpet and his group on the road throughout the southwest, performing in hot spots from Austin's' The Elephant Room to Little Rock's Riverfront Auditorium to numerous festivals in the Dallas/ Fort Worth Metroplex, Oklahoma City, and everywhere in between. He has also performed in Paris, The Hague and Rotterdam. He has several cds to his credit. His band, the Freddie Jones Jazz Group, never fails to pull in the audience and deliver an exciting sound.
Trumpets 4 Kids
Once a student receives a trumpet, they sign a contract agreeing to practice one hour a day, maintain the trumpet, as well as teach, help and perform for other kids. They are also encouraged to give the trumpet to the school if they decide to quit playing.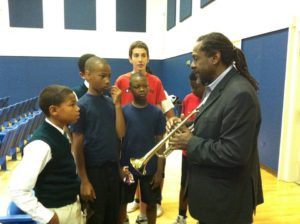 Students are required to practice and perform for other kids so that they may inspire each other and create a platform for dialogue about their goals and achievements. Having kids perform music, such as classical or jazz, at a skill level that shows great musicianship at an early age, can allow children to create and realize their own dreams and activities. Having quartets perform for kids who are homeless, ill, or in other at-risk situations brings a new dimension by which each child may begin to see beyond his or her present situation. Whether the child is the musician or listener, the idea is to create opportunities for each group to see other situations or to be inspired by their peer group.
Music is the universal language of our world. It is a part of life in every country and culture. It is also a powerful tool to help children learn and shape their lives. Music fosters the development of attention and listening skills; it assists in emotional development; and music involvement is known to enhance self-esteem and confidence. Music is also linked to improved math, memory and reading skills.