Mary Elizabeth Bowden – Trumpet Interview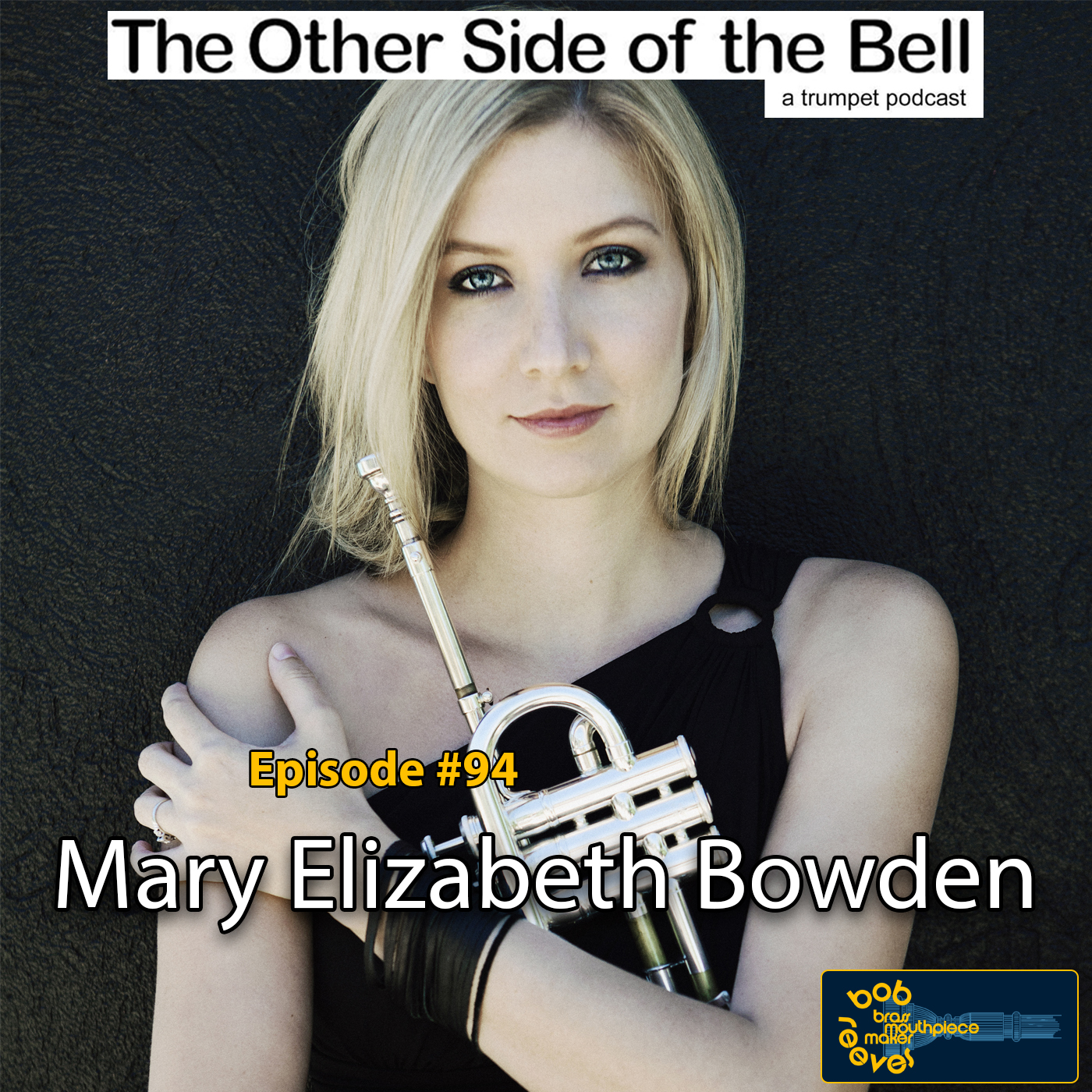 Welcome to the show notes for Episode #94 of The Other Side of the Bell – A Trumpet Podcast. This episode features trumpeter Mary Elizabeth Bowden.
Listen to or download the episode below:
Podcast: Play in new window | Download
About Mary Elizabeth Bowden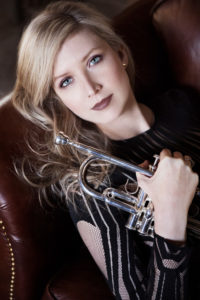 Classical Trumpeter Mary Elizabeth Bowden has built a rapidly ascendent career as a soloist, praised for her "splendid, brilliant" playing (Gramophone Magazine) and the clarity, purity and power of her sound. A Gold Medal Global Music Award Winner, Opus Klassik Nominee, and Yamaha Performing Artist, she has also worked to establish a new repertoire for the trumpet through creative, collaborative commissioning projects and award-winning albums.
Recent highlights include the premiere of Vivian Fung's Concerto for Trumpet and Orchestra with the Erie Philharmonic, the Spanish premiere of James MacMillan's Seraph with the Orquesta Filarmónica de Gran Canaria, her German debut in Eisenach at the Wartburg Castle, and her French debut at the Château de Courances, both through the World and European Brass Association. She also made her Russian debut with a performance in Sochi with famed trumpeter Otto Sauter's handpicked "10 of the Best" trumpet soloists from around the world.
Her upcoming season includes additional performances of the Fung concerto with the Santa Fe Symphony, Chicago Youth Symphony Orchestra, Shenandoah Conservatory Orchestra, and San Diego State University Orchestra. Mexican composer Gina Enríquez Morán has been tasked to write a new concerto for Mary to be premiered by the World and European Brass Association. She is slated to perform Ellen Taaffe Zwilich's American Concerto with the Las Vegas Philharmonic in 2022 and will also make her debut in Turkey, performing Lowell Lieberman's concerto with the Izmir State Symphonic Orchestra. Mary will also embark on a five-week tour with the Kassia Ensemble, performing a program of trumpet and string quartet arrangements featuring both core classical and contemporary works.
Mary has performed as a soloist across the U.S., including with the Erie Philharmonic, Evansville Philharmonic, Peninsula Symphony (California), Chameleon Arts Ensemble (Boston), Springfield Symphony (both in Missouri and Ohio), Richmond Philharmonic Orchestra, San Juan Symphony, and at Montana's Big Sky Festival, among many others. International soloist performances include China's Hunan Symphony Orchestra, Croatian Army Wind Band at the Velika Gorica Brass Festival, Lieksa Brass Week in Finland, and The Banff Center in Canada. Mary has collaborated in chamber music programs at the Marlboro Music Festival, Lakes Area Music Festival, the Banff Centre, and at the Sydney Opera House (under the baton of Håkan Hardenberger).
An engaging orchestral musician, Mary is currently Principal Trumpet of the Artosphere Festival Orchestra, a member of the Iris Orchestra and Richmond Symphony Orchestra, and has served as Principal Trumpet of the Sarasota Opera Orchestra, Lakes Area Music Festival Orchestra, New Zealand's Auckland Philharmonia, the Daejeon Philharmonic in Korea, with Seraphic Fire's Firebird Chamber Orchestra, and the Lucerne Festival Academy in Switzerland.
Mary has released two recordings on Summit Records: her debut album, Radiance (featuring new American works), and her second solo album, Rêverie with the Kassia Ensemble. Rêverie was featured as one of the Top Albums of the Year for the Global Music Awards and on Textura Magazine's Top Ten Classical Albums of the Year.
In addition to her acclaimed performances of core classical repertoire, she has worked to build a new repertoire for her instrument through performances of contemporary works, as well as commissioning projects with composers such as James Stephenson, Rene Orth, Catherine McMichael, Joseph Hallman, and an upcoming recording featuring works by Reena Esmail, Tyson Davis, Vivian Fung, Sarah Kirkland Snider, and Clarice Assad.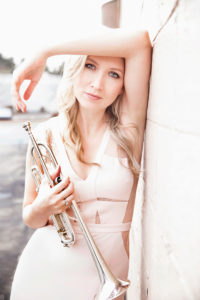 Among her many creative projects, Mary is a founding member and artistic leader of both Seraph Brass and the Chrysalis Chamber Players. Seraph Brass, an ensemble of America's top female brass players that was awarded the 2019 American Prize in Chamber Music, has performed at the International Trumpet Guild Conference, Busan Maru Music Festival in South Korea, the International Women's Brass Conference, and the Lieksa Brass Week in Finland. The group's debut album, Asteria, released on Summit Records, won the Silver Medal Global Music Award, and they performed on part of singer Adele's 2016 North American tour. Mary also frequently performs in recital both in solo programs and as the Dash Duo with her husband, trumpeter David Dash.
Accolades include the Gold Medal Global Music Award, the First Prize of the International Women's Brass Conference Trumpet Competition, 2nd Prize of the 2019 American Prize in Instrumental Performance, and a nomination for the Opus Klassik awards in 2020.
Mary earned her Bachelor of Music degree from The Curtis Institute of Music, where she studied with the principal trumpeter of the Philadelphia Orchestra, David Bilger. She was awarded her Master of Music degree in 2006 from the Yale School of Music where she studied on a full scholarship with trumpeter Allan Dean. Mary is currently Assistant Professor of Trumpet at Shenandoah Conservatory.
Mary Bowden Trumpet Links