Nathan Samuelson – Trumpet Interview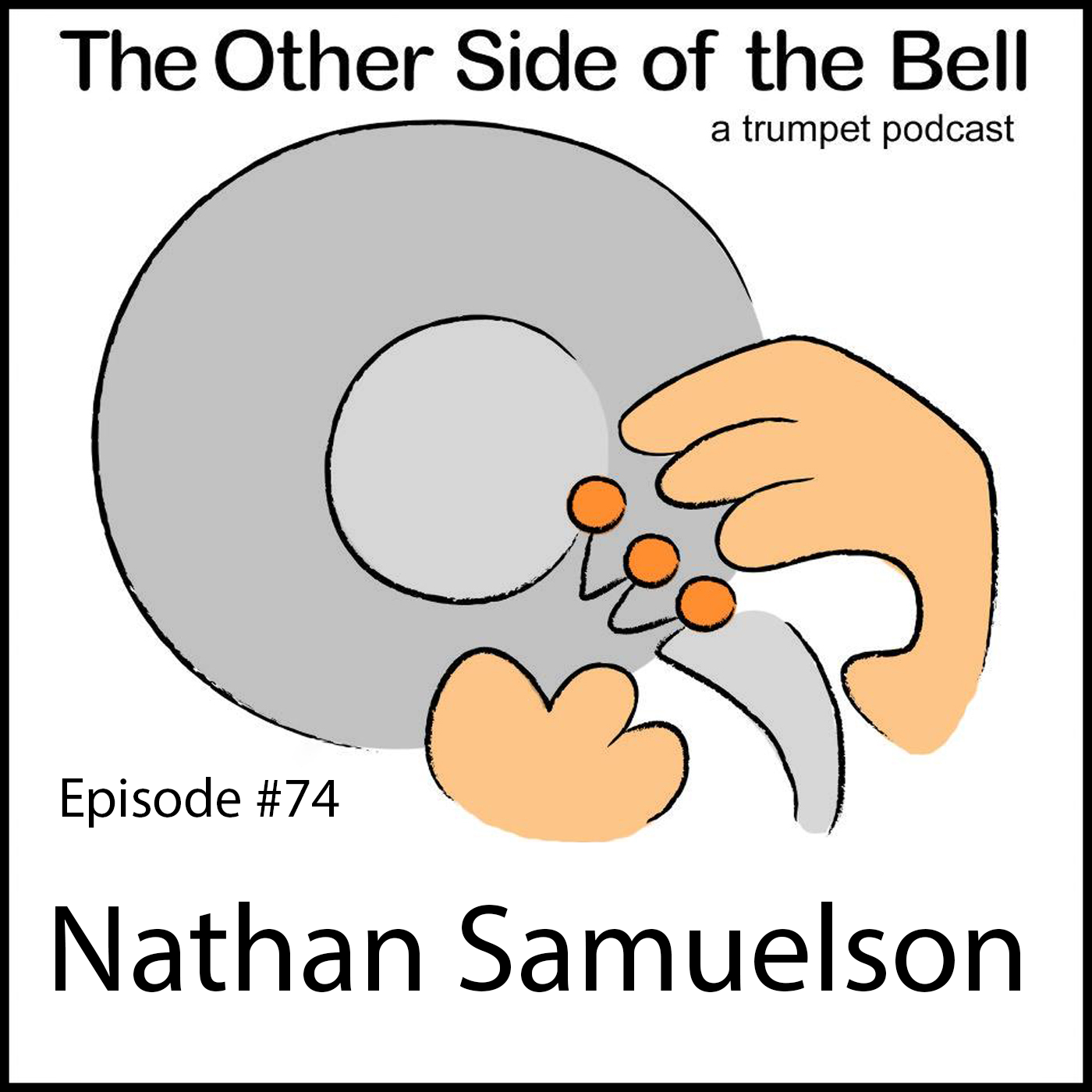 Welcome to the show notes for Episode #74 of The Other Side of the Bell – A Trumpet Podcast. This episode features trumpeter Nathan Samuelson.
Listen to or download the episode below:
Podcast: Play in new window | Download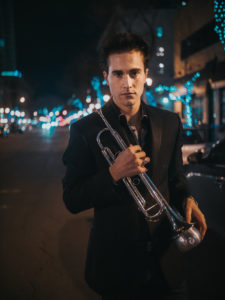 If you ever have the opportunity to see Nathan Samuelson perform, prepare to be taken on a musical odyssey. His music is imbued with wanderlust —inspired by years at sea and a careful balancing act between new horizons and the love of home. Audiences are sonically teleported to the tropical shores of Brazil, the cosmopolitan streets of New York, and the old world sophistication of Europe. Despite the many nautical miles he's logged, his music maintains the wholesome honesty of his prairie boyhood. That sweet earnestness and approachability is what turns audiences of strangers into loyal fans. 
The youngest son of an esteemed trumpet player and band teacher father, as well as a gentle and beloved flautist/pianist mother, Nathan seemed predestined to play since birth. His passion for trumpet became evident as a small boy, when upon listening to "Feel So Good" by Chuck Mangione he proclaimed that no matter the obstacle he would become a world class trumpet player. On his musical pilgrimage, he has studied under master teachers such as Dominic Spera [Indiana University], and Terell Stafford [Temple University -Philadelphia]. A devotee of Clifford Brown, he attends the Clifford Brown Trumpet Consortium each summer, receiving a full scholarship in 2018. 
Mentoring under international trumpeter and producer Gary Guthman, Nathan has developed a strong career as a guest entertainer on cruise ships. With a singing voice reminiscent of the crooners of yonder days, and the technical prowess and emotive ability on trumpet, Nathan brings a captivating and melodic sound to the stage.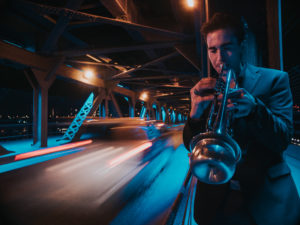 He has graced stages in exotic locales such as Brazil, Croatia, Italy, Greece, France, Portugal, England, Spain and more. To add, he shared these stages with world class artists like late soul icon Clem Curtis [The Foundations] of "Build Me Up, Buttercup" fame. He has also performed with Leanne Mitchell, winner of the first series of The Voice UK, and international soul singer, Lloyd Wade. In his home community of Edmonton, Alberta he is often found volunteering his talent for children and youth, as well as people living with disability. When not volunteering, he can be found performing as a guest artist on cruise ships, and performing with his own quintet at various jazz festivals and corporate events. 
After nearly twenty-two years of honing his craft and cultivating his passion, Nathan Samuelson launched his debut album City Lights Ahead [August 2018]. Inspired by his journey as a young man searching for love, for meaning, and for himself across the globe, City Lights Ahead is a brilliantly crafted, genre-bending love letter to the open sea, the close-knit family that uplifts him, and the starry embrace of the shore after a dark, stormy night.