Stephen Shires – Trombone Interview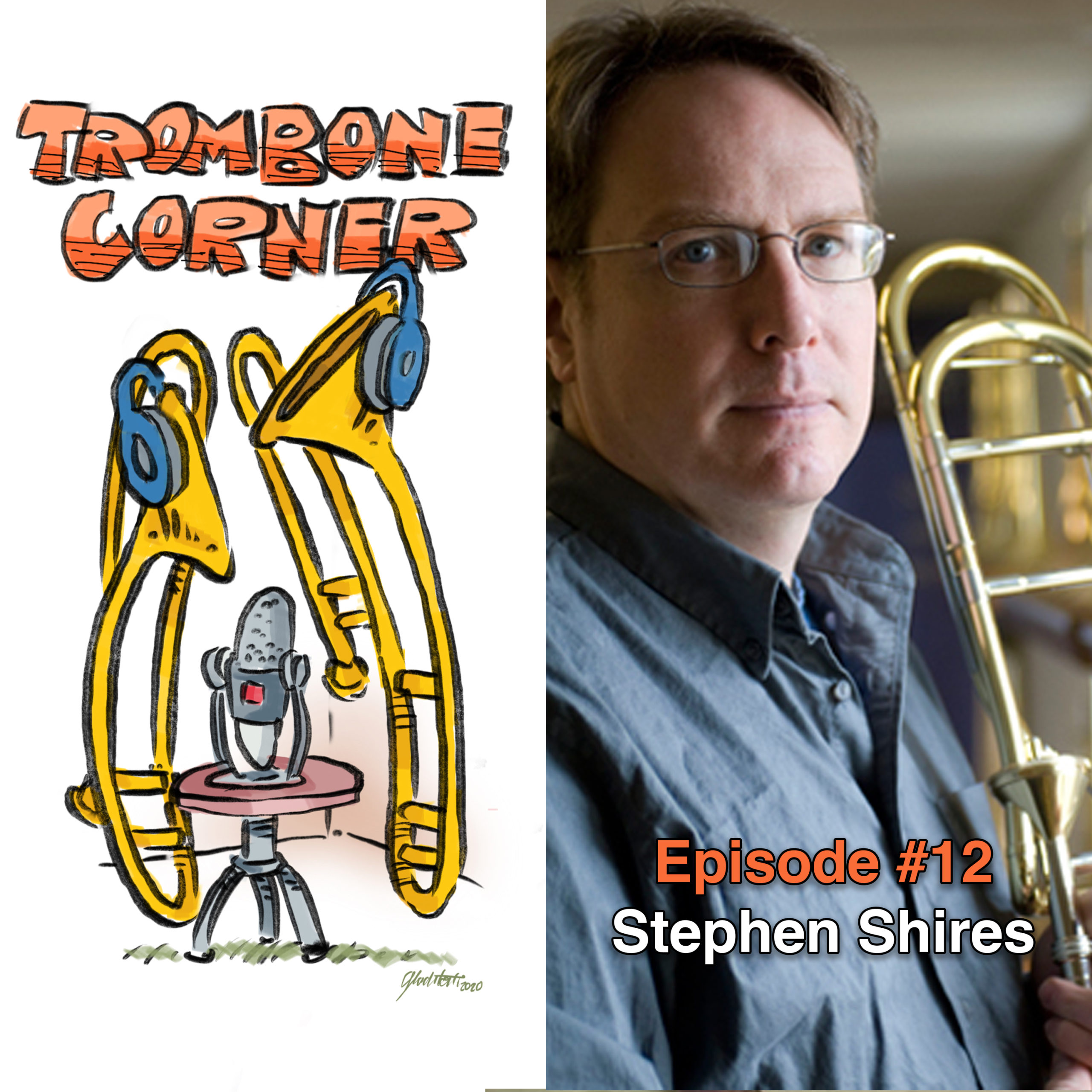 Welcome to the show notes for Episode #12 of the Trombone Corner podcast. This episode features trombonist and craftsman Stephen Shires.
Listen to or download the episode below:
Podcast: Play in new window | Download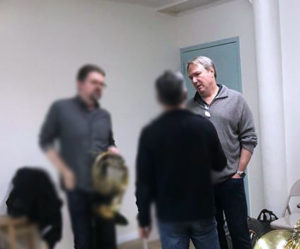 Steve Shires is best known in the brass world as the founder of the S. E. Shires Company, crafter of custom trombones and trumpets.  His passion for designing and building brass instruments grew from his love of playing the trombone.  Steve received his undergraduate degree in trombone performance from the University of Iowa, where he studied with John Hill and George Krem.  A true trombonist, he skipped theory class to apprentice as a brass repair technician at West Music Company in Iowa City and was soon developing his craft by converting old small bore tenor trombones into  alto trombones. While continuing his trombone studies in Chicago with legendary Chicago symphony brass section members Arnold Jacobs, Edward Kleinhammer, Frank Crisafulli, and Jay Friedman, he worked for the Schilke Music Company, learning the art of spinning brass instrument bells, as he absorbed the high standards of quality that Schilke represents.  In 1986, Steve and his wife Cathy relocated to Boston.  It was there that he gained much of his knowledge of the Horn, working for Osmun Brass Instruments, the nationally respected shop for horn repairs and restorations. It was here that Steve gained the invaluable experience of rebuilding valves, cutting bells, and restoring Geyer, Kruspe, Conn, and Paxman horns.
 Steve founded the S. E. Shires Company in 1995, and was president of the company for nearly 20 years, until its recent purchase by the Eastman Music Company.  In addition to running day to day operations, Steve was the primary bell spinner.  During Steve's tenure, The S.E. Shires company was one of the few instrument makers that  spun its own bells, made its own valves, drew its own tubing, and used computer controlled lathes to machine all of its parts.
In 2015 Steve and his wife moved to their new home in Vermont, where Steve combined his vast  experience designing and building world-class trombones and trumpets with his years as a horn technician to create the ultimate horn. He crafted his first Geyer model horn in 2017 and has been improving on the designs since then. The Series II Stephens horn, featuring a unique custom wrap that marries the best qualities of the Geyer and Schmidt models was introduced in 2019.