Tiger Okoshi – Trumpet Interview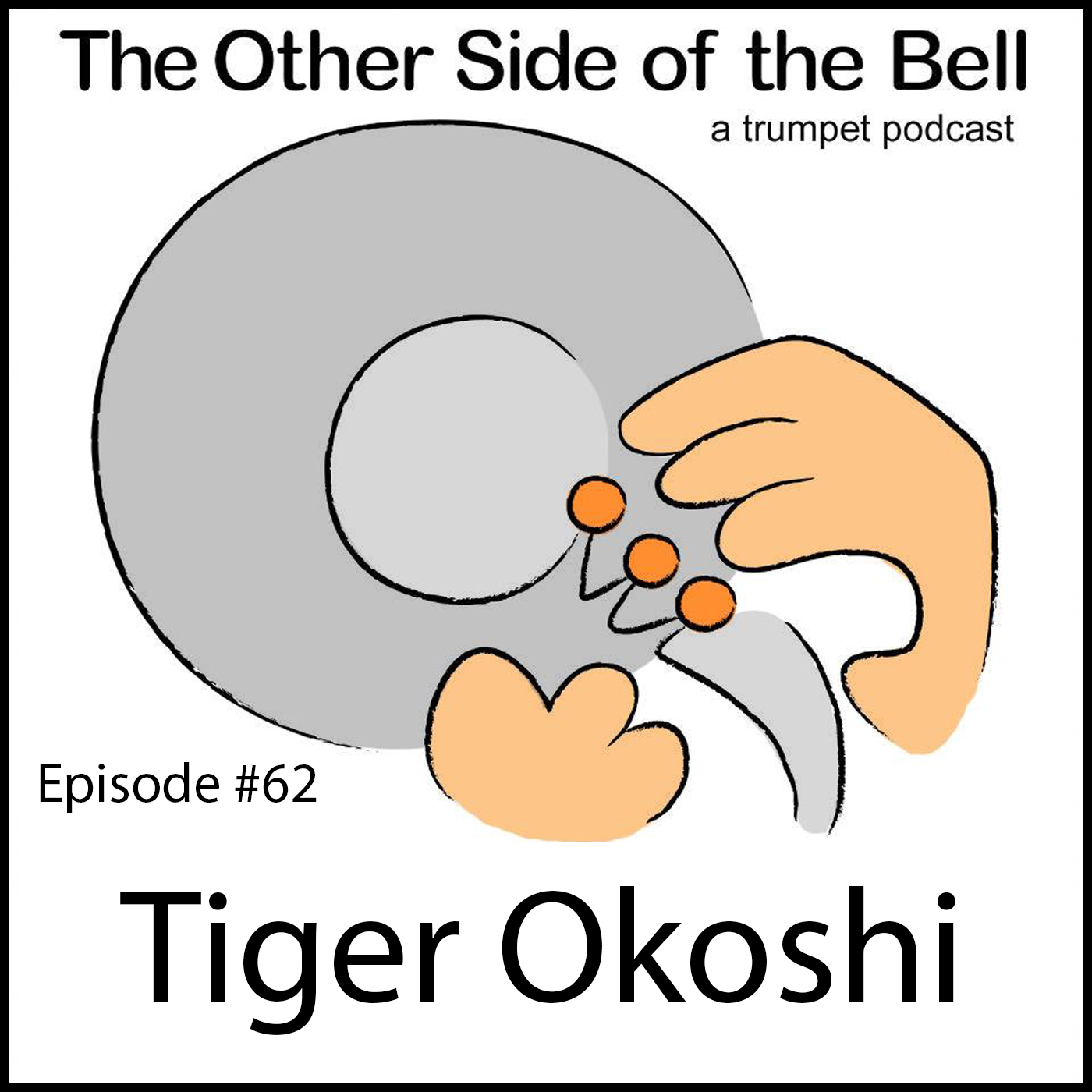 Welcome to the show notes for Episode #62 of The Other Side of the Bell – A Trumpet Podcast. This episode features trumpeter Tiger Okoshi.
Listen to or download the episode below:
Podcast: Play in new window | Download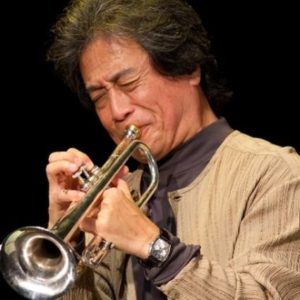 Toru "Tiger" Okoshi was born in the Year of the Tiger on March 21 1950, just outside of Osaka (Ashiya city, Hyogo) As a child he was, in fact, devoted to painting as he loves today. At 13, he had an enlightening experience to see Louis Armstrong Perform live in Osaka, Japan, only 6 months after he begun to play the trumpet. "He was painting the air with his trumpet" recalls Okoshi. Today, Okoshi often describes the relationship with his horn: "When I play, I want to paint the air with my colorful tone. Choices between long or short strokes, quick or slow, high in the canvas or low, brighter color or darker, with a fat brush or a pen. Paint the air one note at a time."
In 1972, after graduating from Kwansei Gakuin University with a bachelor of commerce, he married Akemi Usui. They flew to the US to honeymoon, speaking no English. "We took a Greyhound bus across country from Los Angeles, but when we arrived in Boston, somehow we knew that we couldn't go back." They decided to sell their return tickets and paid the tuition at Berklee College of Music. Tiger graduated in 1975 receiving the highest honor of summa cum laude. During his 3 years at Berklee, Tiger performed at Carnegie Hall in New York in 1974 with British composer Mike Gibbs sharing the concert with legendary Bill Evans trio. After graduation, he went on the tour with Buddy Rich orchestra.
In 1976, he formed "Tiger's Baku" the popular Boston fusion group that received many awards: Boston Magazine's Best Jazz Band (1988), Boston Music Awards' Best Jazz Band and the Best Horn Player (1988, 1989 and 1990), and Boston Phoenix/WFNX Best Music Poll in 1992. Grammy Award winner guitarist Bill Frisell was an original member in Tiger's Baku. Baku is a mythical creature that eats people's nightmares.
In 1977, Tiger received Outstanding Composer & Arranger awards from the Collegiate Jazz Festival at University of Nortre Dame, IN. This award helped him acquire his US Permanent Residence status. Word of his abilities spread in no time. He joined in Gary Burton quartet in '78 and recorded "Times Square" (ECM, featuring Roy Haynes and Steve Swallow) and toured the world. Keeping Boston as his base, Tiger has been a Berklee faculty member since 1997.
Performance has performed with Tony Bennett, Dave Grusin's LA-NY Dream band (Grammy nominee, 1982), Pat Metheny, Gunther Schuller, Lyle Mays, Bob Mintzer, George Russell's Living Time Orchestra, Dave Liebman, Mike Stern & Dave Weckle Band, Miloslav Vitous, Bela Fleck, Jerry Bergonzi, Dave Holland, Jack Dejonnet, Joe Lovano, Delfeayo Marsalis's Octet with Branford Marsalis. Pop and R&B performances with Michel Franks, Teddy Pendergrass, Aimee Mann's 'Til Tuesday, The O'Jays, The Four Tops, The Stylistics, Little Anthony and The Imperials, Frankie Avalon and Bobby Lydel, legendary rock singer Brad Delp of "Boston".
As producer and instructor, Tiger produced the Japanese female jazz singer Mizuho's CD in 2008. Tiger has operated since 2006 the Hokkaido Groove Camp in Sapporo, Hokkaido, Japan to teach jazz to young musicians in Japan. He also operates Domaine Forget Jazz Camp in St. Irinee, Quebec, Canada.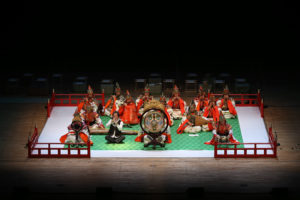 Tiger, who loves sports, was invited to perform "The Star Spangled Banner" at the opening game of the 2007 season between Boston Red Sox and New York Yankees at Fenway Park, as well as the playoff games in 2007 and 2008. Tiger's trumpet was surrounded by 20 trumpets, 10 trombones and 7 Japanese Taiko drummers playing his original arrangement. In 1997, Tiger recorded a CD entitled "Hustle Tigers" for Japanese major league baseball team Hanshin Tigers.