Jay Friedman – Trombone Interview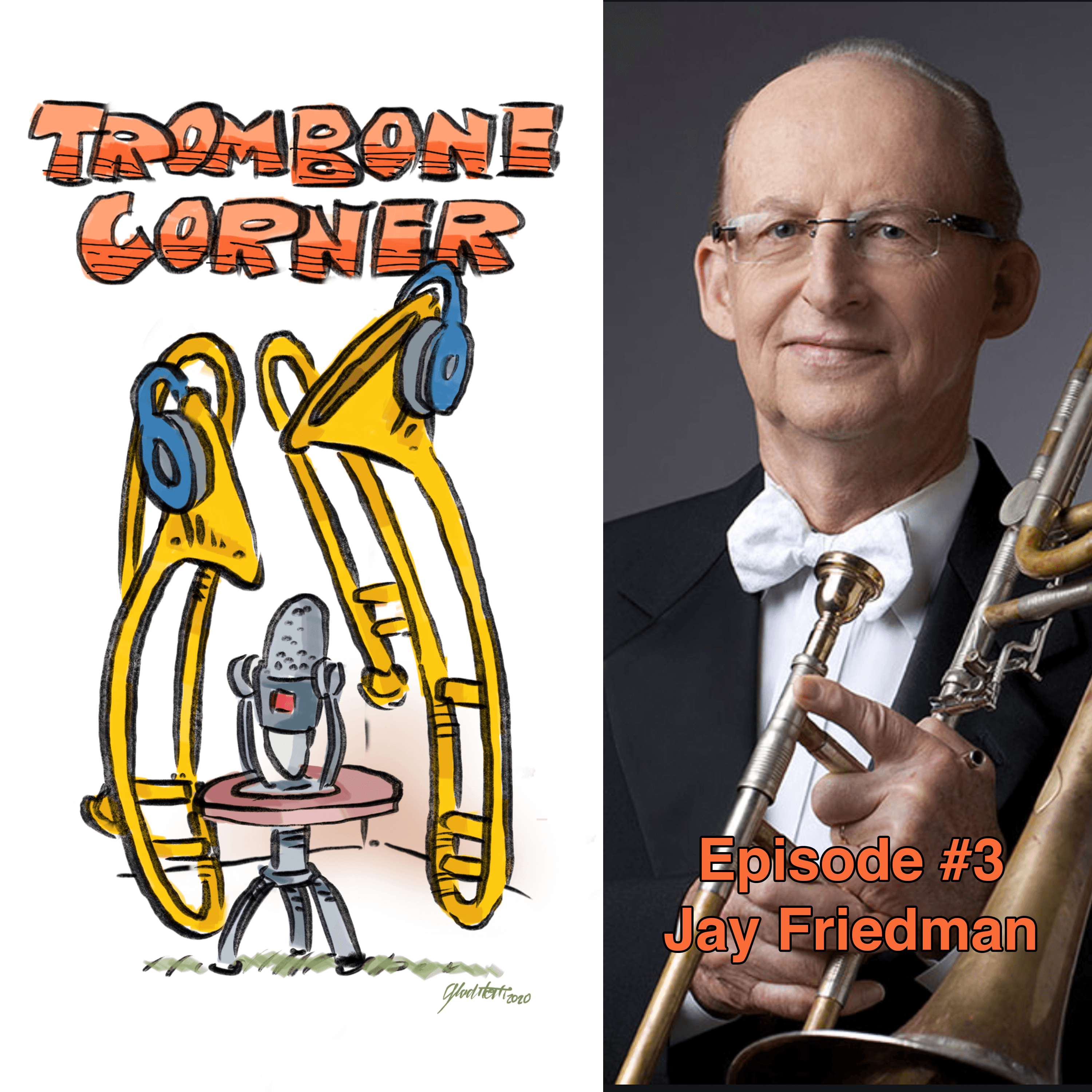 Welcome to the show notes for Episode #3 of the Trombone Corner podcast. This episode features principal trombone of the Chicago Symphony Orchestra, Jay Friedman.
Listen to or download the episode below:
Podcast: Play in new window | Download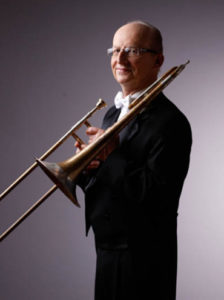 Jay Friedman attended Yale University on scholarship and majored in composition at Roosevelt University. After four years with the Civic Orchestra of Chicago and two years with the Florida Symphony, he joined the Chicago Symphony Orchestra in 1962 and was appointed principal trombone in 1964. He has soloed with the CSO on several occasions, including a concerto by Ellen Taaffe Zwilich.
Friedman recently released The Singing Trombone, a solo CD designed to assist trombone students. He has taught trombone privately for many years, and his students hold positions in major orchestras such as the Gothenburg Symphony, the Atlanta Symphony, and the Baltimore Symphony Orchestra. Friedman currently serves as professor of trombone, principal guest conductor, and head of winds and brass at the Chicago College of Performing Arts at Roosevelt University. He also has been artist-in-residence at Indiana University. Friedman was invited to hold master classes and perform at the International Trombone Camp in Fossano, Italy, in 2002, and in Limone, Italy, in 2003. That same year, he also performed at the International Trombone Association in Helsinki, Finland. In 2006 Friedman held master classes in Vigo, Spain.
An active conductor, Jay Friedman was named music director of the Symphony of Oak Park & River Forest in 1995. At the invitation of Daniel Barenboim, Friedman conducted the Civic Orchestra in act 1 of Wagner's Die Walküre, in a performance the Chicago Sun-Times called "the best Civic concert in the past 30 years." In 2002, he was chosen Conductor of the Year by the Illinois Council of Orchestras.
In 2001, Friedman combined his passion for brass and conducting by organizing the Chicago Symphony brass and alumni in a concert at Symphony Center benefiting the Symphony of Oak Park & River Forest and honoring Adolph "Bud" Herseth. This all-brass concert, Brass Buddies, featured Friedman's own arrangement of Strauss's An Alpine Symphony.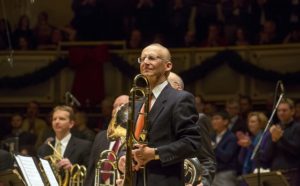 Friedman's conducting career has included guest appearances with orchestras around the world, including the Orchestra of the Italian Radio (RAI), the Malmo Symphony, and the Chicago Symphony Orchestra's annual donor concerts. In April 2005, he conducted three concerts with the Santa Cecilia Orchestra of Rome. In March 2006, he conducted the Civic Orchestra of Chicago in a public master class of Mahler's Fifth Symphony at Symphony Center, and in May 2007 he conducted the RAI orchestra in Italy with Daniel Barenboim as piano soloist.
Friedman's articles on conducting and orchestral style have been published by The Instrumentalist magazine. These articles currently are being used as a curriculum at leading universities and can be accessed on his Web site at www.jayfriedman.net.